Pokemon GO to add Alola Pokemon on March 1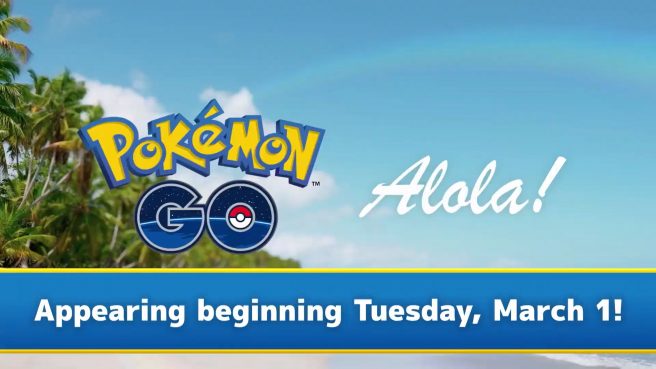 Alola Pokemon are joining Pokemon GO on March 1, 2022, The Pokemon Company announced today.
Alola marks the seventh generation of Pokemon. This region was featured in Pokemon Sun, Moon, Ultra Sun, and Ultra Moon.
Here's the official notice:
Pokémon that first appeared in the Alola region, the setting of the Pokémon Sun and Pokémon Moon games, will be appearing in the world of Pokémon GO beginning 10:00 a.m. local time on March 1, 2022. Until then, it seems that Alolan Form Exeggutor will be appearing.
And below is the official teaser trailer:
Pokemon GO is currently available for mobile via iOS and Android.
Leave a Reply