Pokemon GO to debut Dedenne as part of Festival of Lights event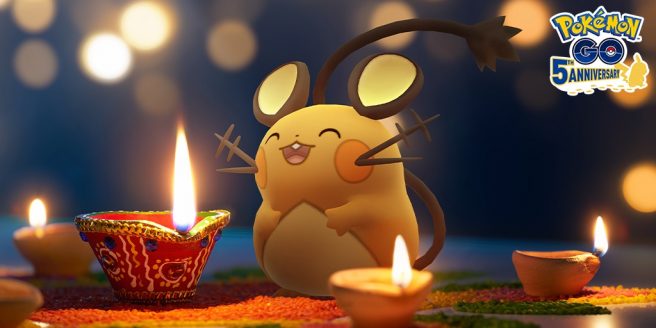 Dedenne is about to make its debut in Pokemon GO, Niantic has announced. This comes as part of a new Festival of Lights event for the game.
Dedenne is the Antenna Pokemon that was originally found in the Kalos region. Its type is Electric and Fairy.
Pokemon GO's Festival of Lights event isn't all about Dedenne as some other activities are planned as well. In terms of bonuses, friendship levels will increase twice as fast, gifts will provide increased rewards, and players can open up to 45 Gifts per day. It'll also be possible to continue following the Season of Mischief storyline focused on Hoopa – complete this Season's Special Research story to receive access to a special event at the end of the Season that might have something to do with the Mythic Pokemon. We'll also be seeing new avatars and stickers, fireworks popping up in Pokemon GO during the first few days of the event to celebrate the festival of Diwali, and more. Additional information can be found on the official blog from Niantic here.
Pokemon GO is currently available on mobile. You can download the game for either iOS or Android. We have news about the Día de Muertos event happening today here and the November 2021 Community Day here.
Leave a Reply