Pokemon GO to host special event to celebrate the release of New Pokemon Snap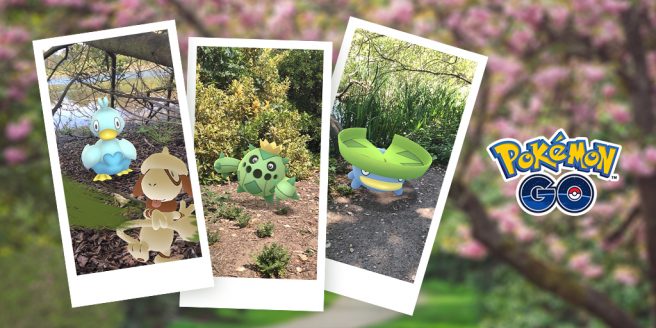 As a way of celebrating the upcoming launch of New Pokemon Snap, a special event will be held in Pokemon GO. Players will have an opportunity to more frequently encounter Pokemon from the Lental region in the wild and in raids. That's on top of a new avatar item, sticker, and the debut of Shiny Smeargle.
Below are the full event details:
In celebration of the release of New Pokémon Snap on Nintendo Switch, you can look forward to an event inspired by the photography-focused game and the Lental region where it's set! Pokémon inspired by different habitats in the Lental region will be appearing more often in the wild and in raids, a new avatar item and sticker will be available, and Shiny Smeargle will be making its Pokémon GO debut!

Features

Pokémon inspired by the deserts, jungles, and underwater landscapes of the Lental region—such as Lotad, Cacnea, and Ducklett—will be appearing more often in the wild!
Smeargle will be appearing in snapshots more often than usual! If you're lucky, you might even encounter a Shiny Smeargle! Please note that Smeargle will only appear in snapshots a limited number of times, and while Shiny Smeargle will no longer appear after the event concludes, you may encounter one during future events.
Pokémon inspired by the Lental region—like Vaporeon, Meganium, and Trapinch—will be appearing more often in raids!
Look forward to event-exclusive Field Research and Timed Research that's focused on taking snapshots!
A camera avatar item and a camera-themed Gift sticker will be available in the shop during the event! The new Gift sticker will also be available from PokéStops.

Be sure to share your adventures and snapshots with us on social media using #GOsnapshot, Trainers! We look forward to seeing all the amazing Pokémon you meet during this collaboration event.
Leave a Reply