Pokemon GO users may need to spend PokeCoins for Pokemon Home transfers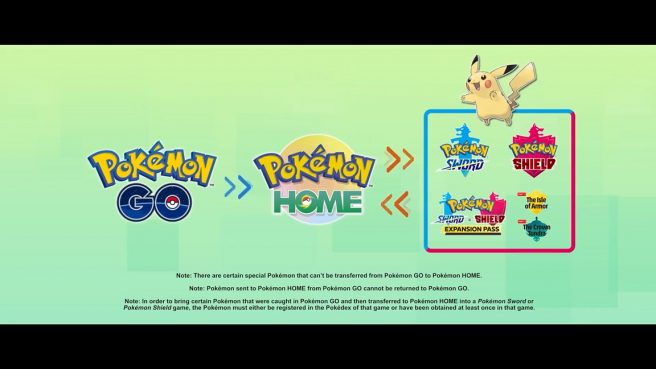 Update (9/30): Initially spotted by Serebii, in an update on the Pokemon Company Support page, it was clarified that transfers between Pokemon GO and Pokemon Home would have a cooldown that could be sped up by spending PokeCoins.
---
Original (9/29):
During today's Pokemon Sword/Shield presentation for The Crown Tundra, The Pokemon Company provided an update on Pokemon Home. It was announced that the app will be receiving support for Pokemon GO by the end of 2020. However, the transfer process may have more involved than initially thought.
The Japanese Pokemon support site seems to suggest that you'll need PokeCoins if you want to transfer anything over from Pokemon GO to Pokemon Home. It unfortunately doesn't elaborate on the details. No additional information is provided on how many PokeCoins would be required, and whether they would be needed each time a transfer is performed.
PokeCoins are the main currency of Pokemon GO. Generally speaking, they need to be purchased. You can, however, earn PokeCoins in-game by defending Gyms and completing featured activities.
Pokemon Sword and Pokemon Shield already support Pokemon Home. Players don't need any sort of currency in order to make transfers with the Switch games.
Leave a Reply