Pokemon Legends: Arceus update out now (version 1.0.2)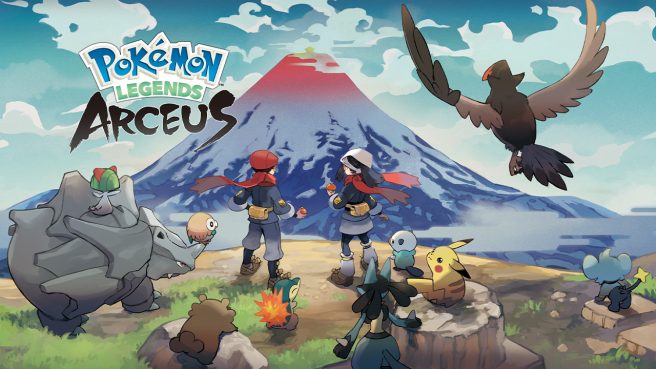 Original (2/8): Pokemon Legends: Arceus has been updated to version 1.0.2, and while we don't have the official patch notes, we have some idea as to what it entails.
Early reports indicate that there are localization changes as well some script changes. Additionally, a bug has apparently been fixed in which players were unable to catch Cherrim when it changed to Sunshine Form in the middle of battle. At least for now, that's all we know.
This marks the second patch for Pokemon Legends: Arceus. The first one, version 1.0.1, actually came out a few days before the game's launch. Nintendo only mentioned that it "Fixed some problems for a better gaming experience."
We'll let you know if Nintendo shares the official patch notes for today's version 1.0.2 update for Pokemon Legends: Arceus or if players uncover any further details.
Pokemon Legends: Arceus is currently available on Switch. More information about the game can be found on the official website here.
---
Update (2/9): Official patch notes are below.
Fixed an issue where, while offline, the screen could freeze after trying to pick up a lost satchel by throwing out a ball that contains a Pokémon.
Fixed an issue that sometimes made it difficult to catch Cherrim.
Fixed an issue where a certain event would not occur during a particular Mission, preventing the scenario from proceeding as intended.
Fixed an issue where players could obtain certain Pokémon twice instead of once only as intended, prohibiting the player from obtaining other certain Pokémon. The relevant Pokémon will appear for players who were unable to catch those certain Pokémon due to this issue.
Leave a Reply