Pokemon Masters EX – Shining Heart of Dragons story event and Iris Poke Fair Scout live now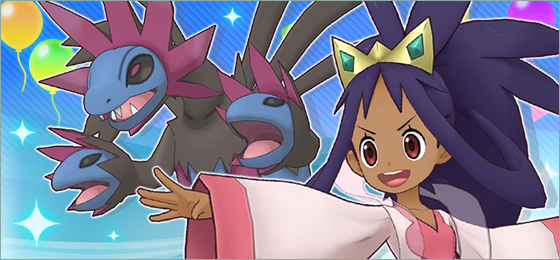 Shining Heart of Dragons is live in Pokemon Masters EX, and it brings Iris, Lance, and Diantha to the story mode. Prize Coins can be earned by completing this event and used to pull exclusive rewards (items for training, new area info, etc.) from the Prize Box.
Also live now is the Poke Fair Scout for the sync pair Iris & Hydreigon. Five star versions of this sync pair will have a 10% of appearing, and they can now be upgraded to six star EX versions.
Both of these events will run until April 1, 2021 at 10:59pm PT and a trailer for them has been included below.
Leave a Reply