Pokemon Omega Ruby/Alpha Sapphire, X/Y trailer for the Hoopa distribution at McDonald's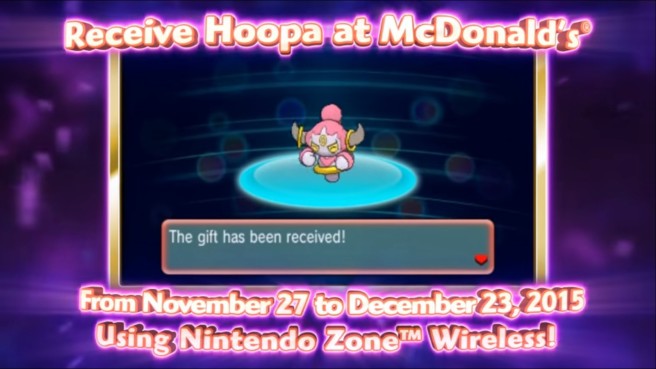 Yesterday, some news was made known about the Hoopa distribution for the Pokemon games in the United States. Players can obtain Hoopa at McDonald's starting on November 27 for the Omega Ruby/Alpha Sapphire and X/Y games.
A trailer has now come online to promote the new Hoopa distribution. Watch it below.
The McDonald's Hoopa distribution will last through December 23.
Leave a Reply