Pokemon president on the decision to have the Let's Go games based on Pokemon Yellow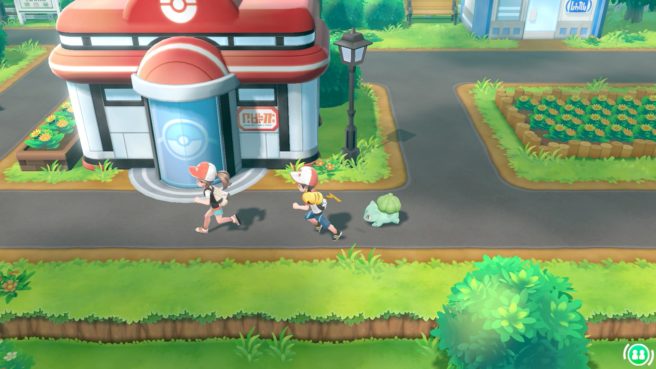 Pokemon CEO and president Tsunekazu Ishihara has explained why the new Let's Go games are based on the Game Boy classic Pokemon Yellow.
In an interview with Famitsu in one of its recent issues, Ishihara mentioned that they wanted to expand the idea of walking around with a partner Pokemon, which was featured in Pokemon GO. Pikachu can also be seen with Ash in the anime, while Eevee has been popular since it can evolve in various ways.
Ishihara's full explanation:
"In Pokemon GO, you can bring a partner Pokemon with you and walk around with it, but if we go back to where that originated from, we arrive at Pokemon Yellow. In Pokemon: Let's Go, Pikachu and Pokemon: Let's Go, Eevee we wanted to expand this component even further. Pikachu is always following Ash around in the anime, and Eevee is popular as well thanks to its ability to involve into many different forms. And as I mentioned before, we want this to be the game that people play after Pokemon GO so since the Pokemon from Pokemon Red, Blue, Green, and Yellow appear in Pokemon GO as well this seemed like a good choice. Based on those things, we decided that Pokemon Yellow would be the perfect choice."
In the same interview, Ishihara touched on the concern that Pokemon could lose some of its identity if its design changes. He said on that front:
"Amongst those who have played the game, there may be some who feel like it has changed. However, we've actually been continuously changing the formula for the games since the beginning, and in the end the players have accepted those changes.

Along those lines, this time we are also changing things around, but that's part of the longstanding tradition of Game Freak and the Pokemon series. We won't make mistakes with the basics, so please trust us."
Pokemon: Let's Go, Pikachu and Pokemon: Let's Go, Eevee are doing away with some of the series' traditions. The way in which you catch Pokemon is now comparable to Pokemon GO, and random battles are a thing of the past.
Leave a Reply