Pokemon Scarlet and Violet Gallade location guide
Posted on December 9, 2022 by Dawn in Guides, Switch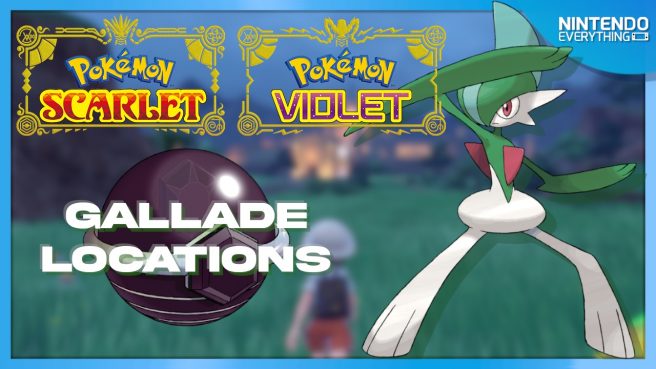 One of the more difficult Pokemon to find in Pokemon Scarlet and Pokemon Violet is Gallade, one of the final evolutions of Ralts, and we'll tell you about its location in this guide.
What is Gallade?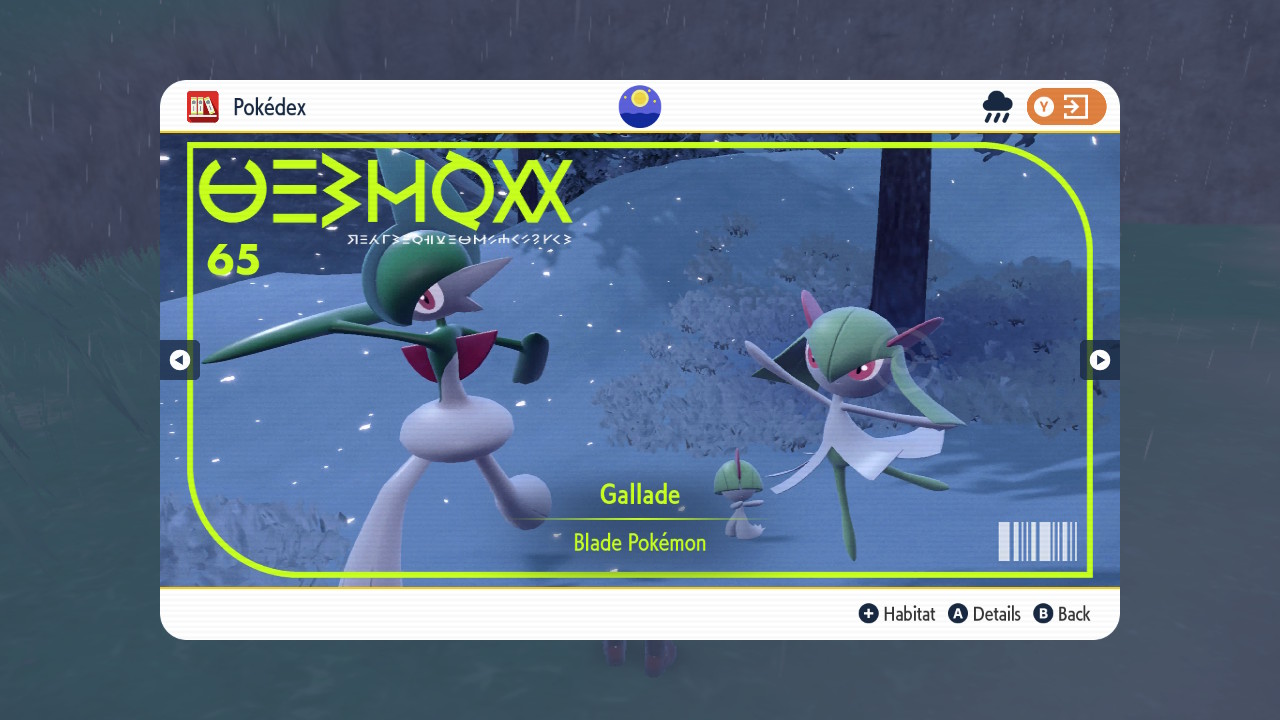 The Blade Pokemon, Gallade is a dual Psychic/Fighting type that was first introduced in Generation IV, as a male-only evolution of Ralts which evolves when exposed to a Dawn Stone.
The official Pokedex entry reads as follows: "When trying to protect someone, it extends its elbows as if they were swords and fights savagely."
Pokemon Scarlet and Pokemon Violet Gallade location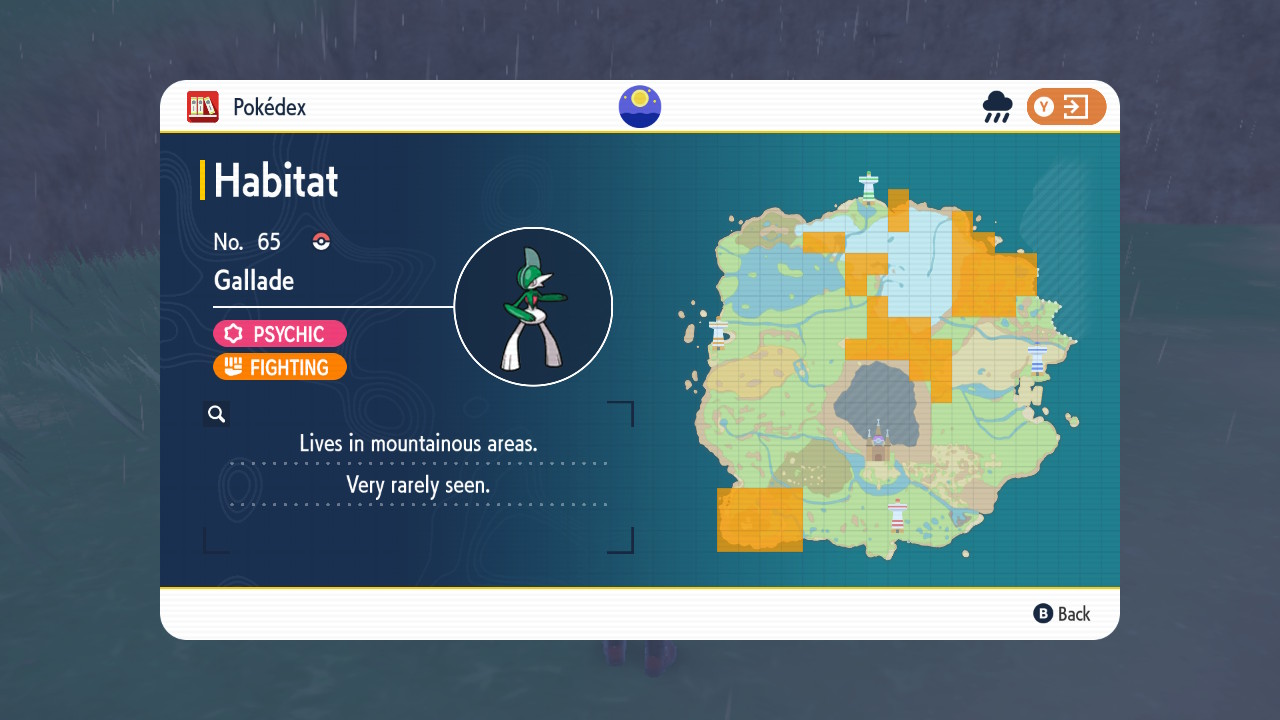 Gallade can be found in North Province Area One, Alfornada Cavern, Dalizapa Passage, and Glaseado Mountain, although it is a very rare spawn in any of these locations. Your best chance for encountering one is in the mountainous area just outside of Alfornada. Due to the large number of Psychic-type Pokemon in this area, you will want to prepare a sandwich that will give you Encounter Power: Fighting Lv.2 to increase your chances. The Great Ham Sandwich, made with Pickle, Ham, and Prosciutto, with Mayonnaise and Mustard as seasoning, would be the best choice for this.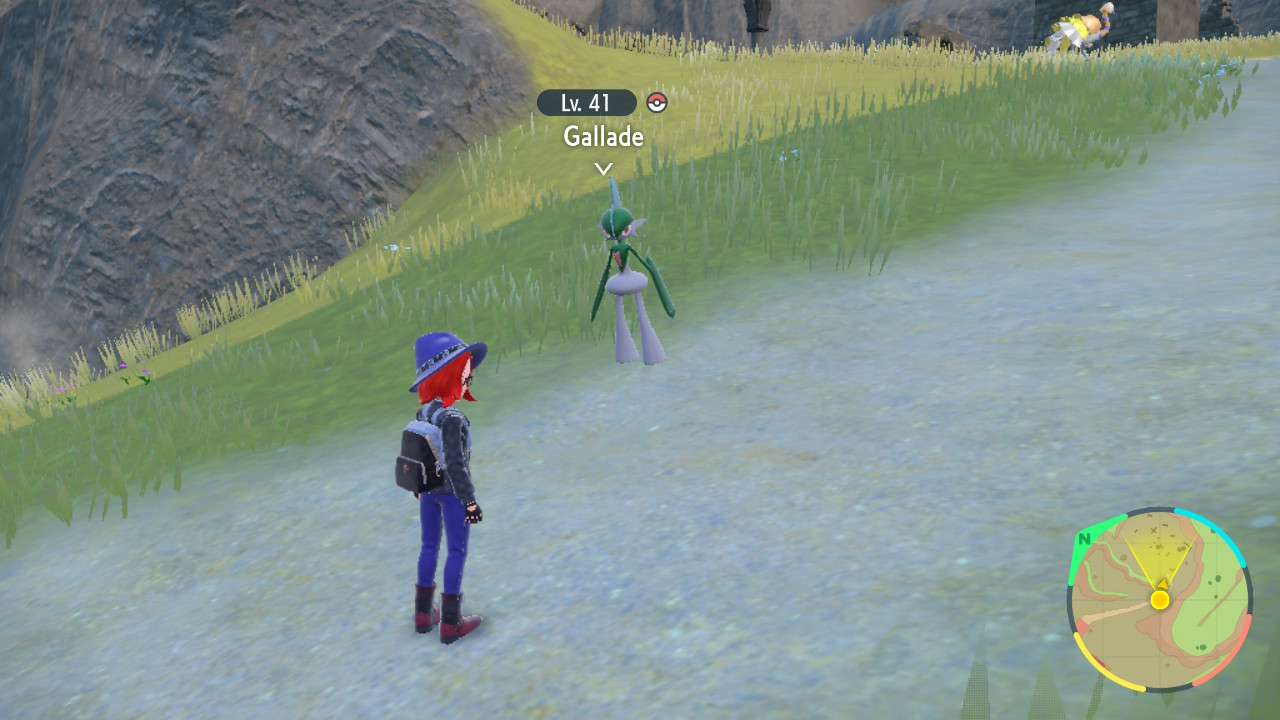 Gallade can also be encountered in Tera Raid Battles in Pokemon Scarlet and Pokemon Violet, which will be marked on your map. New ones will appear as you clear them, and they will also change daily, so it is worth checking each one on your map to see if any of them contain Gallade. Gallade can be encountered in 5 and 6 star Tera Raid Battles.
---
Pokemon Scarlet and Pokemon Violet are out on Switch now. For further information, visit the official website here.
Leave a Reply