Pokemon Scarlet and Violet Umbreon location guide
Posted on December 2, 2022 by Dawn in Guides, Switch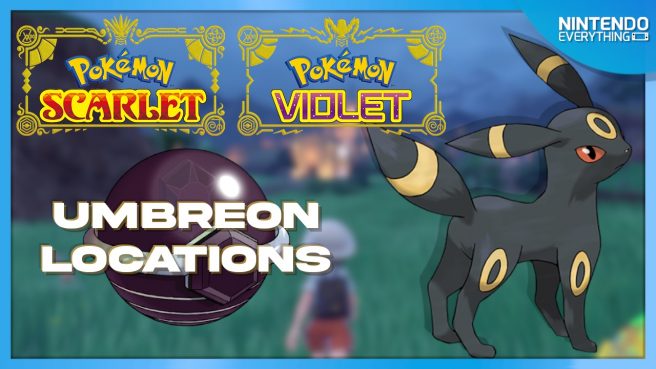 Umbreon is back in Pokemon Scarlet and Pokemon Violet, and we now have information about the location of this Dark type Pokemon.
What is Umbreon?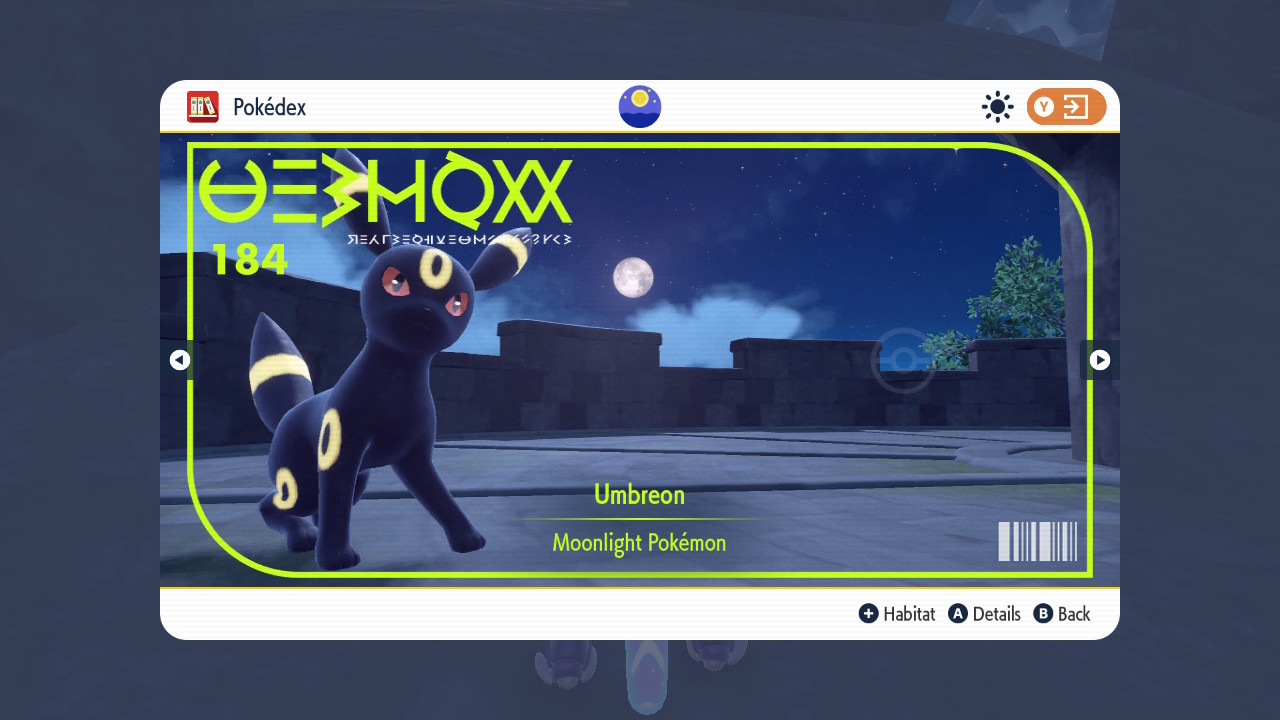 Umbreon is a Dark type Moonlight Pokemon. It was first introduced in Generation II as a new Dark type evolution of Eevee, alongside the Psychic type Espeon, and evolves from Eevee at night when its happiness value is high enough.
Here's the official Pokedex entry: "When darkness falls, the rings on the body begin to glow, striking fear in the hearts of anyone nearby."
Pokemon Scarlet and Pokemon Violet Umbreon location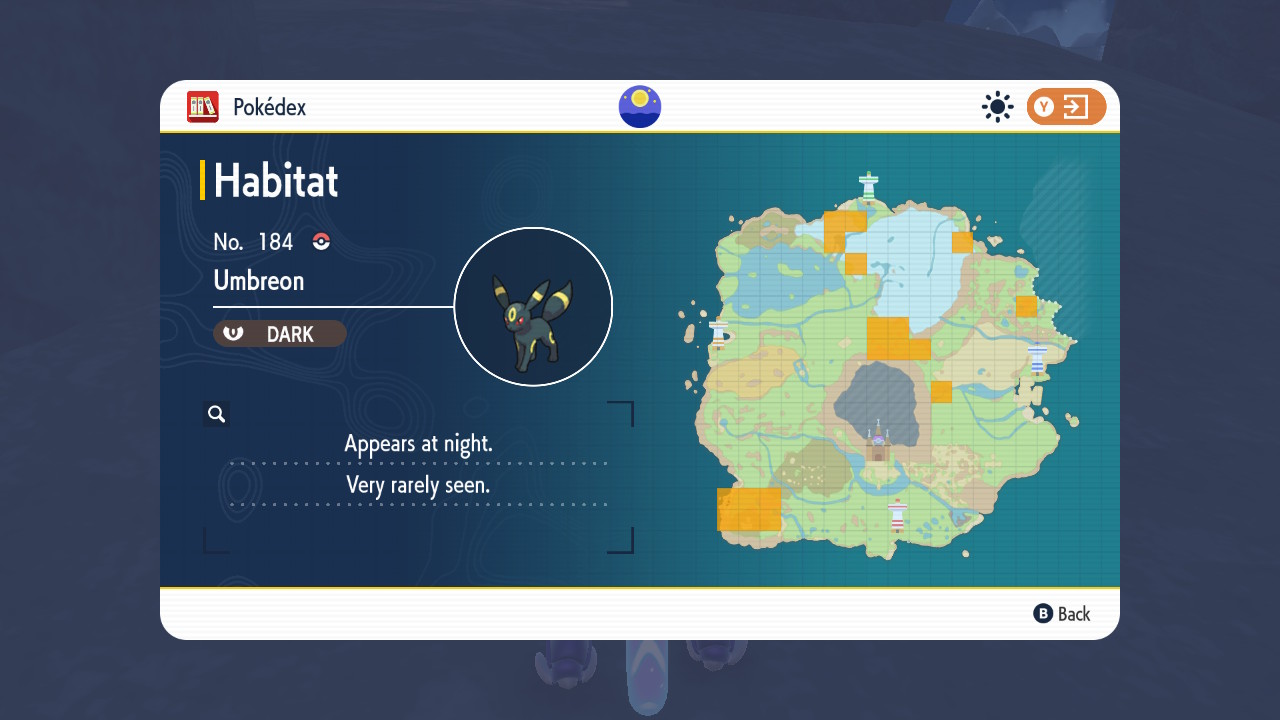 The first location we'll mention for Umbreon in Pokemon Scarlet and Violet is that it can be found in Dalizapa Passage, North Province Area One, North Province Area Two, and North Province Area Three at night, although as noted in the Habitat section of its Pokedex entry, it is very rarely seen. If you plan on looking for the creature in these areas, it is recommended that you eat a sandwich with Encounter Power: Dark Lv. 2 to maximise your chances. Of the two sandwiches that provide this effect, the Ultra Avocado Sandwich would be the easier one to make, requiring Avocado, Smoked Fillet, Tomato, and Lettuce as ingredients, with Salt as the seasoning.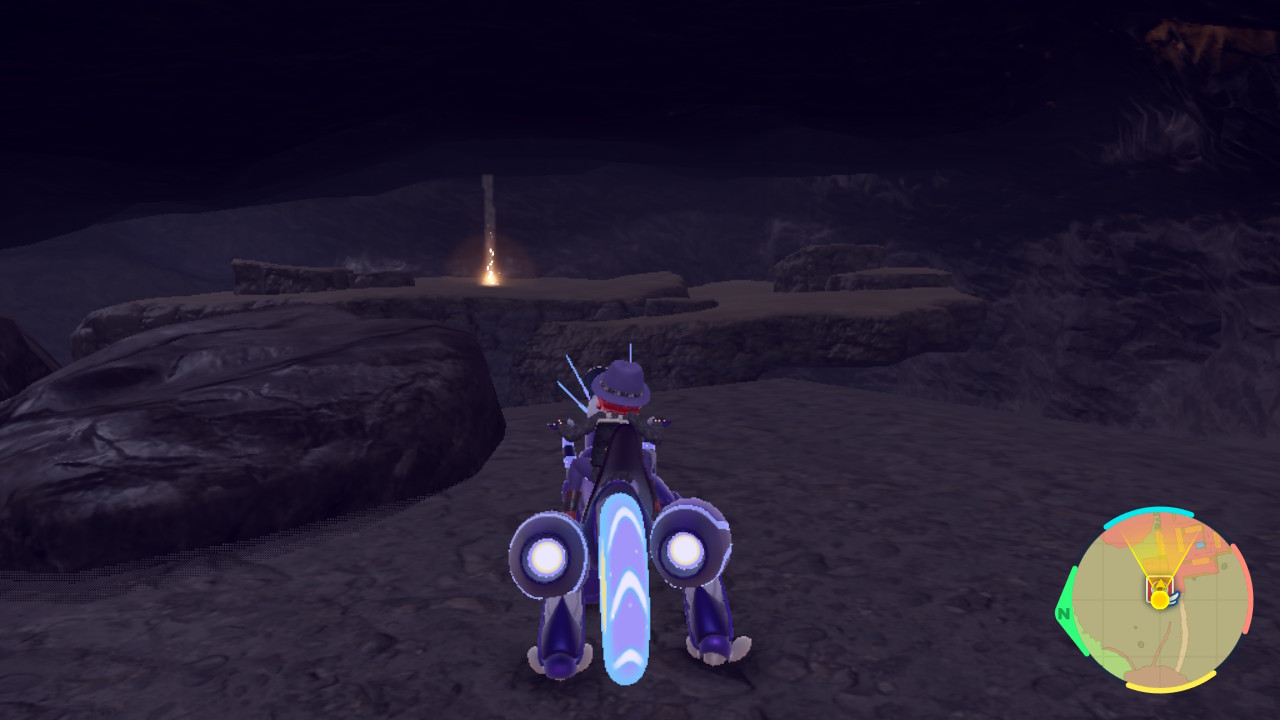 Fortunately, there is an easier location for Umbreon in Pokemon Scarlet and Violet, as it spawns Terastalised at a fixed point in Alfornado Cavern. To reach this area in the cavern, you will need to be able to either glide or climb with Koraidon or Miraidon. Fly to Alfornada and enter the cavern beneath the city, and you should be able to see a yellow glow indicating a Terastalised Pokemon in the distance. This is Umbreon. If you jump from the opposite cliff and glide, you can just make it to the other side, although it is easier to simply climb up the side of the wall once you have unlocked that ability.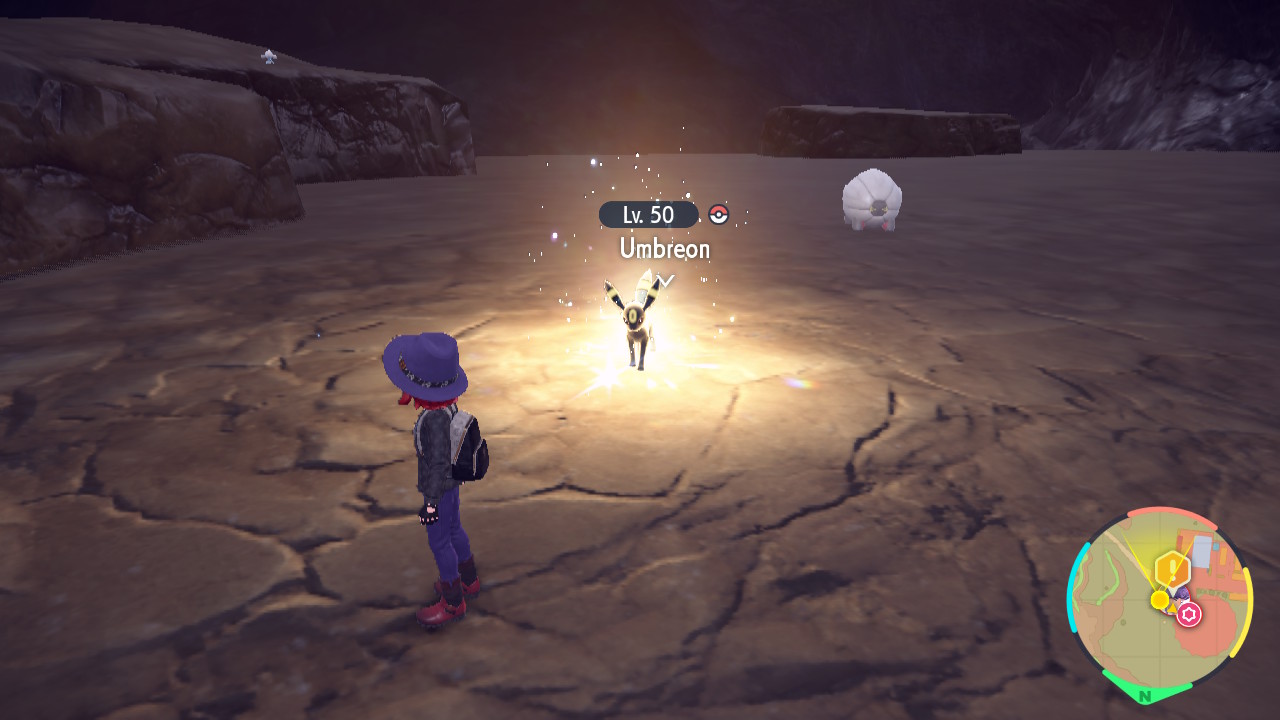 Another location for Umbreon in Pokemon Scarlet and Pokemon Violet may be for those lucky enough to encounter the creature in a Tera Raid Battle, which will be marked on your map. New ones will appear as you clear them, and they will also change daily, so it is worth checking each one on your map to see if any of them contain Umbreon. Umbreon will only appear in 6 star Tera Raid Battles, so you will need to have completed the main story to encounter it this way.
---
You can purchase Pokemon Scarlet and Pokemon Violet on Switch now. For more information, visit the official website here.
Leave a Reply