Pokemon Scarlet and Violet Zorua location guide
Posted on December 3, 2022 by Dawn in Guides, Switch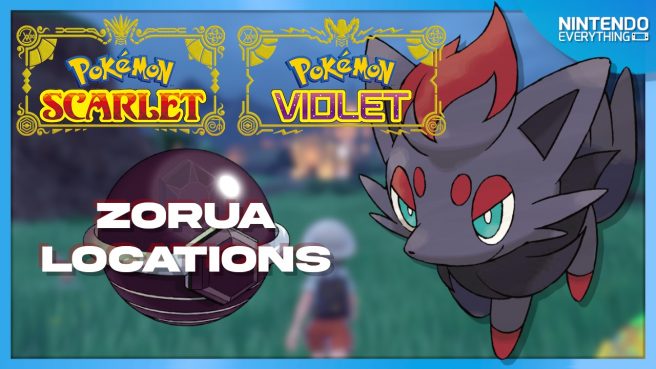 Looking for the location for Zorua in Pokemon Scarlet and Pokemon Violet? We have you covered with our latest guide.
What is Zorua?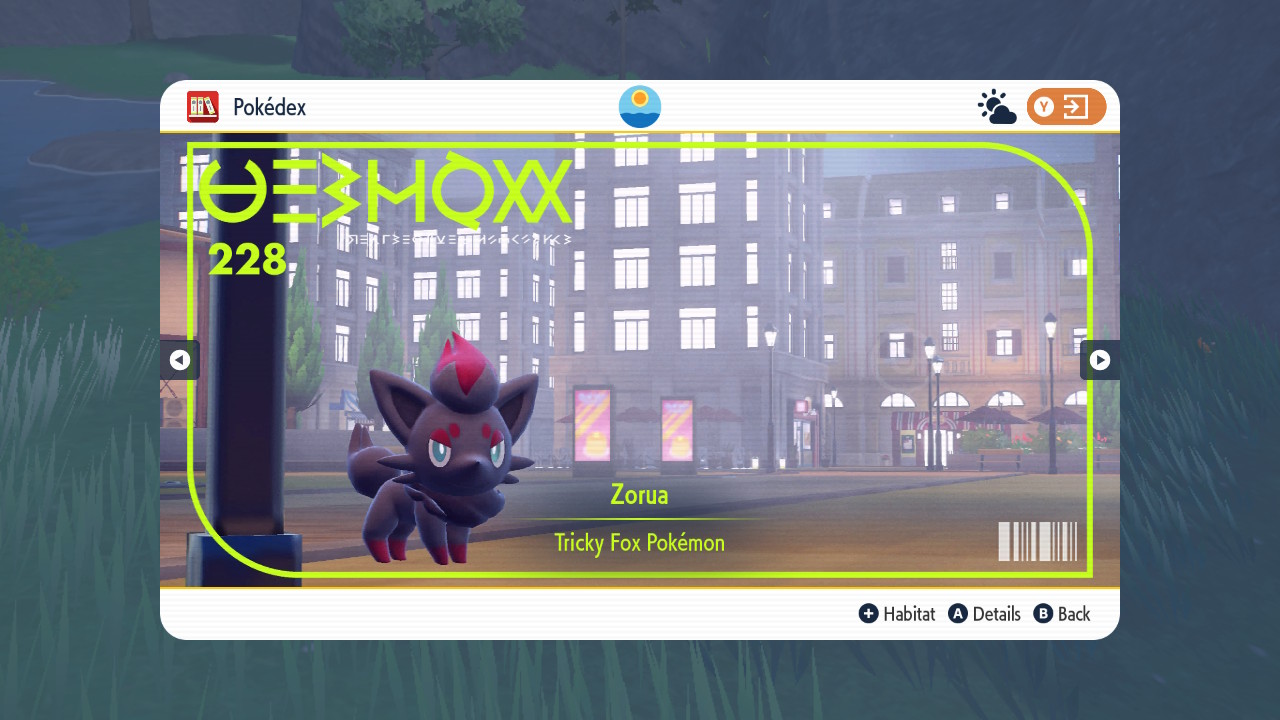 Zorua is a Dark type Tricky Fox Pokemon. It was first introduced in Generation V, and evolves into Zoroark. It also received a Ghost/Normal type Hisuian variant in Pokemon Legends: Arceus.
We'll also highlight this entry from the Pokedex: "To protect themselves from danger, they hide their true identities by transforming into people and Pokémon."
Pokemon Scarlet and Pokemon Violet Zorua location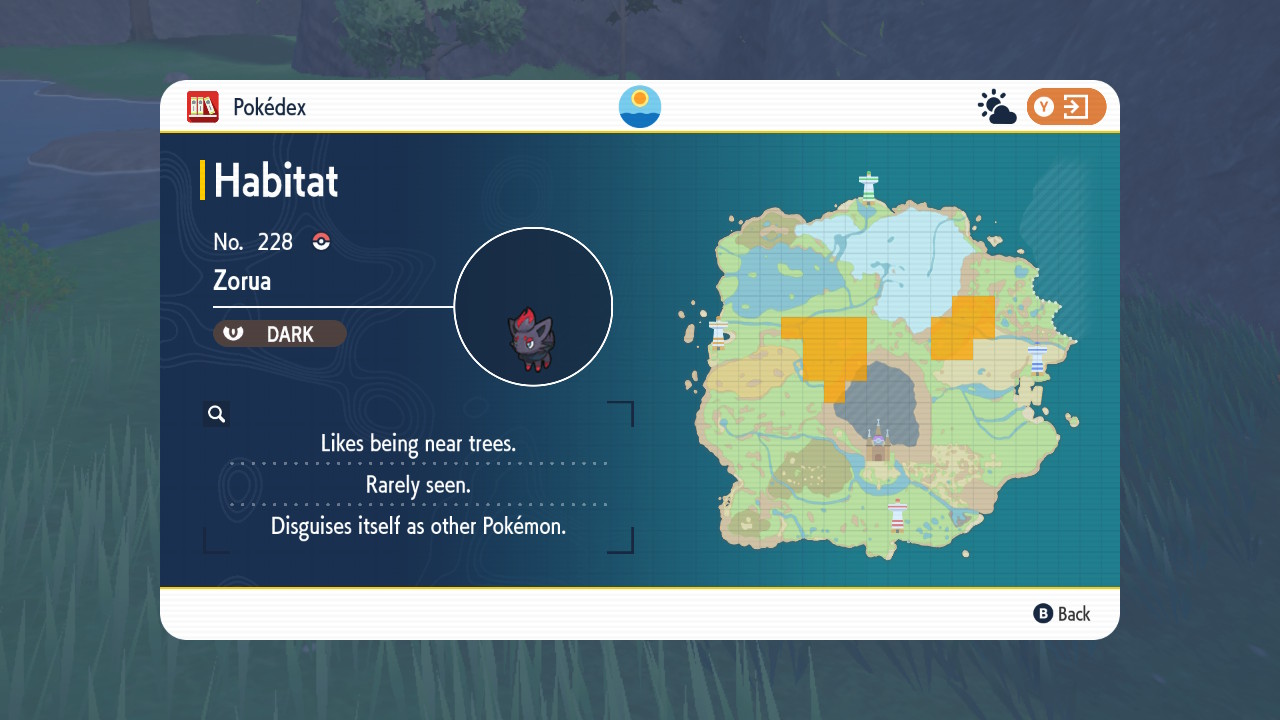 You can find Zorua in Tagtree Thicket and West Province Area Three. Like Ditto, Zorua disguises itself as other Pokemon that appear in the area, so you will not see it in the overworld. Zorua will reveal itself once it is engaged in battle, although there is fortunately a way to check if the Pokemon you are looking at is a Zorua without entering a battle with it. Locking onto a Pokemon that you have registered in the Pokedex with the ZL button will reveal that Pokemon's name, so if you have already registered the Pokemon you are looking at into the Pokedex and it appears as "???" then it will be a Zorua. Once you have registered Zorua into your Pokedex, its name will be displayed instead of the Pokemon it appears to be.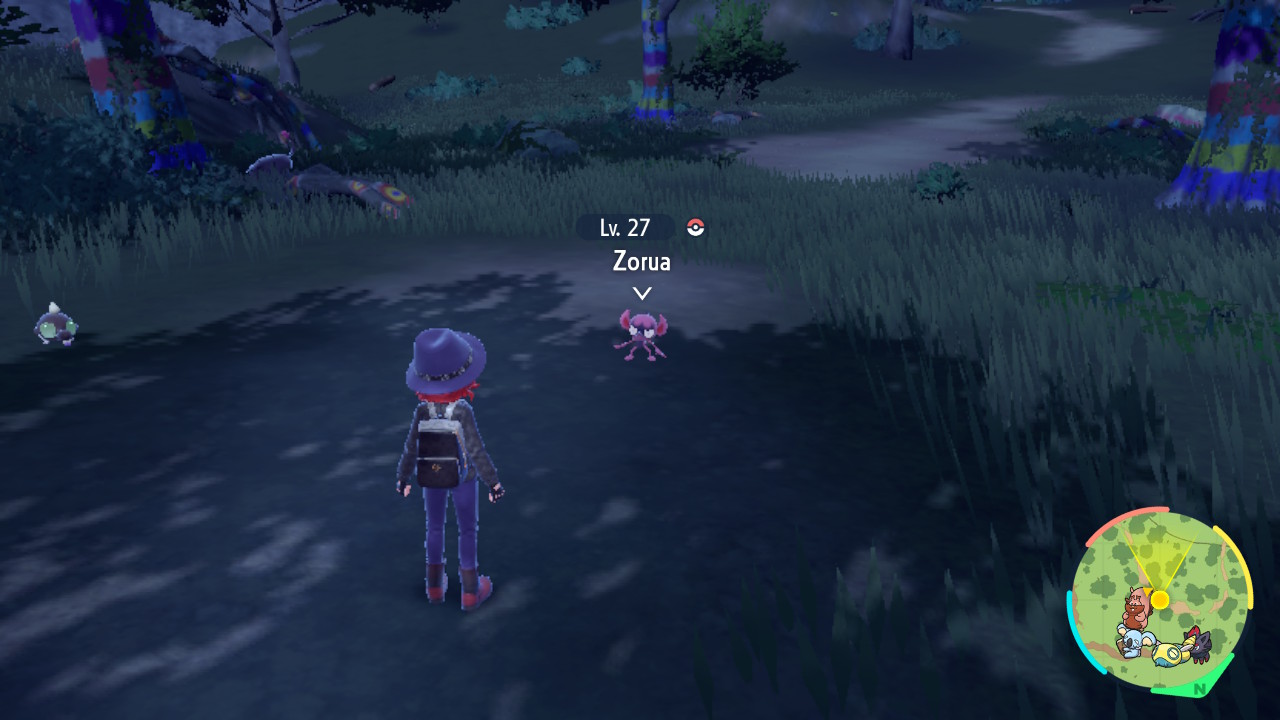 As usual, another potential location for Zorua in Pokemon Scarlet and Pokemon Violet are Tera Raid Battles, which will be marked on your map. New ones will appear as you clear them, and they will also change daily, so it is worth checking each one on your map to see if any of them contain Zorua. Zorua can be encountered in 3 star Tera Raid Battles.
---
Nintendo and The Pokemon Company are now selling Pokemon Scarlet and Pokemon Violet on Switch. Hit up the official website here.
Leave a Reply