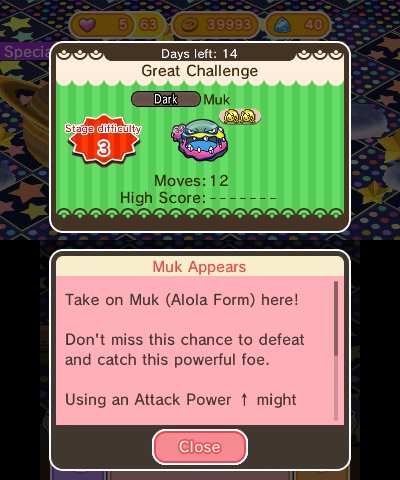 There are quite a few things to note in this update.
Firstly, Great Challenge Alolan Exeggutor special stage is now available to play, as well as an Alolan Muk and Lurantis stage.
A new Pokemon Safari that features Alolan Meowth, Alolan Persian, Bounsweet, Steenee and Tsareena. Daily Pokemon (#7) has begun its repeat run.
Finally, a Primarina Competitive Stage is now active with the top 100 players receiving 1 Skill Swapper, 5 Mega Speedup and 10 Raise Max Level, regardless participating will net you an Attack Power. Check out all the rewards right here.
All of these will be available until June 20th.
Leave a Reply