Pokemon Sun & Moon: New video shows Pyukumuku-tossing part time job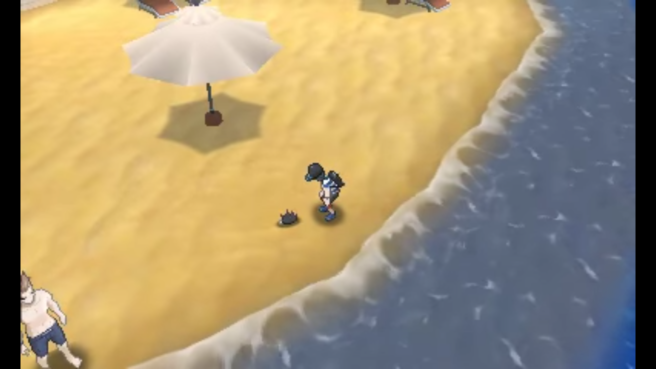 Japanese publication V-Jump stealthily released some new gameplay footage of Pokemon Sun & Moon today. However, it doesn't show any new Pokemon or battles – instead, it shows a way to earn some money on Alola. The footage shows the male trainer undertaking a part-time job at a beach tossing some stranded Pyukumuku back into the ocean. Pyukumuku, a recently revealed new Pokemon, are slippery, slimy creatures that won't budge from a spot they've taken a liking to, not even to hunt for food. To prevent them from starving, the people of Alola toss them back into the sea.
The gameplay footage shows exactly that – the trainer walks around the beach and interacts with the stranded Pyukumuku, clearing the beach of them. This turns out to be pretty lucrative – the trainer is rewarded with a whopping 20,000 Pokedollars at the end, which is quite a lot, especially early on in the adventure. If this part-time job is repeatable, this could turn out to be a pretty nice way to farm money.
Leave a Reply