Pokemon Sword and Shield detail Dada Zarude and Shiny Celebi distribution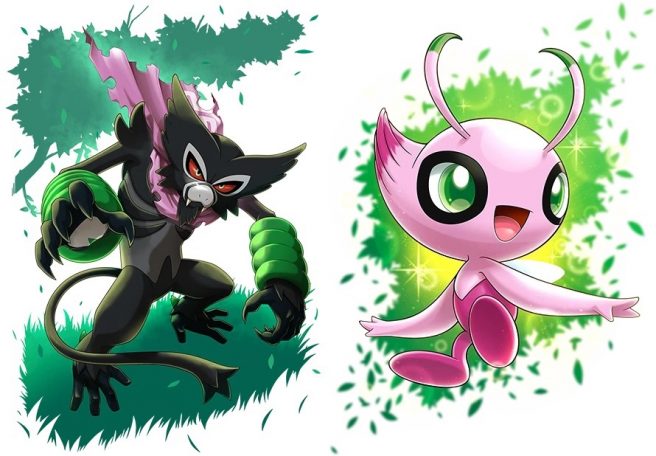 Tying in with the Pokemon the Movie: Secrets of the Jungle, a special distribution will be held for Dada Zarude and Shiny Celebi in Pokemon Sword and Shield. Both are featured in the new film.
For those in North America, you'll need to sign up for Pokemon Trainer Club email notifications. If you register by September 25, you'll be eligible. The distribution code will be sent on October 7.
In Pokemon Sword and Shield, Dada Zarude comes in at level 70 while Shiny Celebi sits at level 60. Dada Zarude will be holding the Choice Scarf and has the moves Jungle Healing, Hammer Arm, Power Whip, and Energy Ball. Shiny Celebi holds a Lucky Egg and uses the moves Magical Leaf, Future Sight, Life Dew, and Heal Bell.
Today's news comes as Pokemon the Movie: Secrets of the Jungle is confirmed to be debuting on Netflix around the world with the exception of Japan, China, and Korea. It can be seen starting on October 8, 2021.
Here's a synopsis of the film, along with a trailer:
Deep within the Forest of Okoya, the Mythical Pokémon Zarude live in a troop and maintain a strict rule that forbids outsiders from entering their territory. Elsewhere in the jungle lives Koko, a human boy raised by a lone Zarude who left the troop. Koko has grown up never doubting that he is a Zarude. But one day, a chance meeting with Ash and Pikachu leaves Koko with his first human friend. Is he truly a Pokémon? Or is he, in fact, a human? When danger threatens the jungle, the bonds between Pokémon and human—and the love between parent and child—will be put to the test.
That's not the only news for today. It's been announced that a Pokemon GO crossover event is planned to celebrate the new film. Additional information will follow in the future.
Source: Pokemon PR
Leave a Reply