Pokemon Sword/Shield – Dada Zarude trailer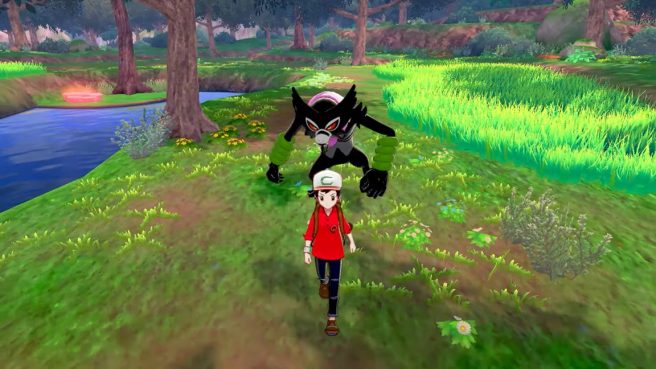 Tying in with Pokemon the Movie Coco, a special distribution is happening for Pokemon Sword/Shield. Dada Zarude will be offered to fans, who comes wearing a Celebi cape – just like the film.
Dada Zarude comes in at level 70. Jungle Heal, Hammer Arm, Power Whip, and Energy Ball are the included moves. Additionally, it has a Choice Scarf item.
Here's a trailer for Dada Zarude:
Pokemon the Movie Coco debuts in Japan on December 25.
Leave a Reply