Pokemon Sword/Shield – Sirfetch'd gameplay clip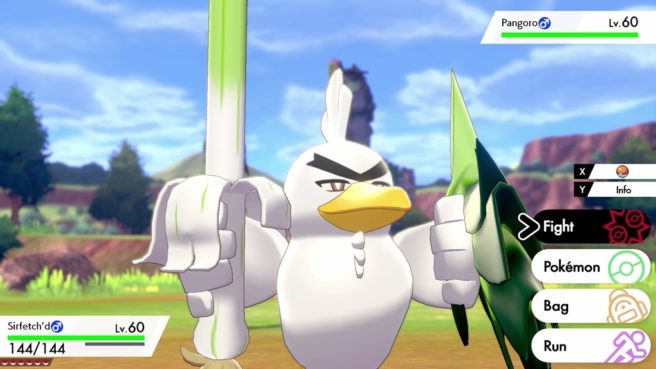 The big Pokemon news of the week was the reveal of Sirfetch'd, the evolution of Farfetch'd. It's exclusive to Pokemon Sword, but can be used in Pokemon Shield as well.
We now have a brief clip showing off Sirfetch'd in action. Give it a look below.
Leave a Reply