Pokemon Unite announces Delphox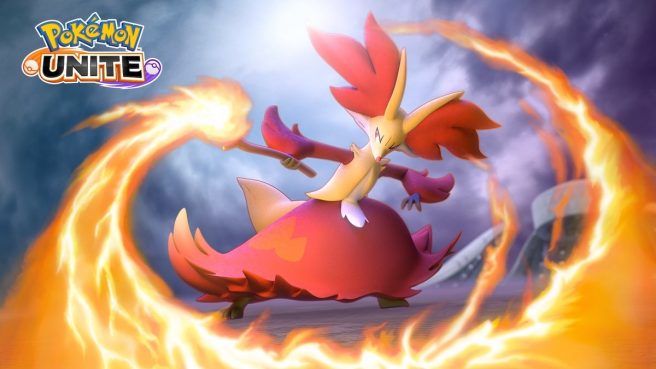 Original (6/3): The team behind Pokemon Unite has revealed that Delphox is joining the game as a new playable character. The release date is set for June 8, 2022.
As for Delphox plays and what can be expected, specifics haven't been shared just yet. We also don't have a trailer showing the Pokemon in action, though that should change in the near future given that the release is just a few days away. We'll update this post when the video comes in.
Other than Delphox, Pokemon Unite already has a good amount of creatures to play as. Last month, Espeon was added. Other playable Pokemon include Azumarill, Duraludon, Hoopa, Trevenant, Dragonite, Tsareena, Greedent, Sylveon, Mamoswine, Blastoise, Blissey, Gardevoir, Zeraora, Pikachu, Charizard, Snorlax, Crustyle, Greninja, Eldegoss, Talonflame, Lucario, Venusaur, Mr. Mine, Slowbro, Absol, Machamp, Wigglytuff, Alolan Ninetails, Cramorant, Gengar, Carchomp, and Cinderace. Right now we seem to be on a pace of one new Pokemon per month.
Pokemon Unite is out on Switch as well as mobile via iOS and Android as a free-to-play title. For more information about the game, access the official website here.
Will you be playing as Delphox when the creature goes live in Pokemon Unite? Let us know in the comments below.
---
Update (6/7): A new trailer has come in, posted below.
Leave a Reply