Power Disc Slam hitting the North American 3DS eShop on Thursday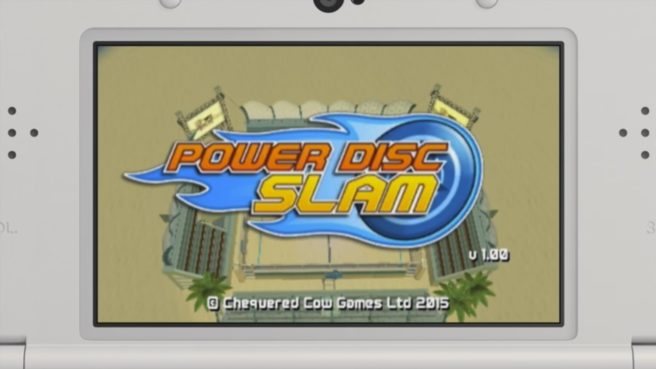 This coming week, Power Disc Slam will be available in North America. The eShop says it'll be out on August 18 for $7.49.
In Europe, Power Disc Slam launched on July 28.
Here's an overview from the eShop listing:
Power Disc Slam is no simple throw-about in the park with your dog – it's an intense arcade sports game pitting you against the best. Choose your favourite character and take to the court to show off your skills. Learn how to slide, spin and trick your opponents.

Watch out for Cooper's fearsome power, Mariana's speed, Henrik's long reach and Adeline's trickery! Be alert, as each surface plays differently and the scoring layouts change. Practise your skills in Free Play, then go up against the challenge of the Arcade mode.

Try to win all of the cups, see how many opponents you can beat in Survival mode, or compete for the best score in 48 minigame levels across six different games. When you're ready, challenge your friends with Local Play, or connect to the internet* and play matches against players from around the world.

Can you become a Power Disc Slam master?
Leave a Reply