PowerA making new Kirby Switch controller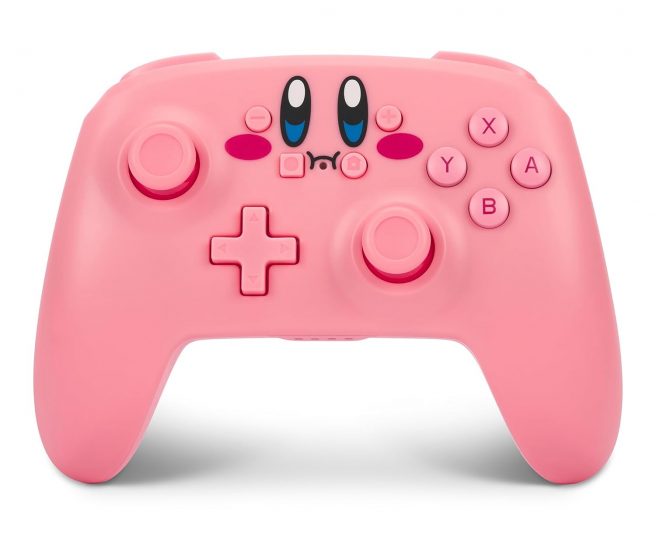 PowerA is planning a new Switch controller design for Kirby, and you'll be able to pick it up very soon. This is different from the other colorful design we posted about last year.
The wireless controller is similar to the company's other offerings, but this is a pretty unique design. It includes two mappable Advanced Gaming Buttons that you can program at any time, precision tuned analog sticks, a full size d-pad, a LED indicator for player number, button mapping, and low battery warning, plus more. However, it does not support HD Rumble, the IR camera, motion controls, or amiibo NFC.
Below are some additional photos:
The new PowerA Kirby Switch wireless controller is currently expected to release on August 6, 2023. You can pre-order it for yourself here.
Since it's related, something we'll note is that the Kirby design isn't the only new Switch controller PowerA is planning – though they're slightly less special. Other designs are incoming for Mario, Zelda, and Pokemon (specifically Pikachu) that are both wired and wireless. You can check out the full set here.
---
Nintendo Everything is a participant in the Amazon, Best Buy, and GameStop affiliate programs. The website may receive a partial commission through orders placed with these retailers.
Leave a Reply