Producer won't say if you can play as Zelda in Breath of the Wild's sequel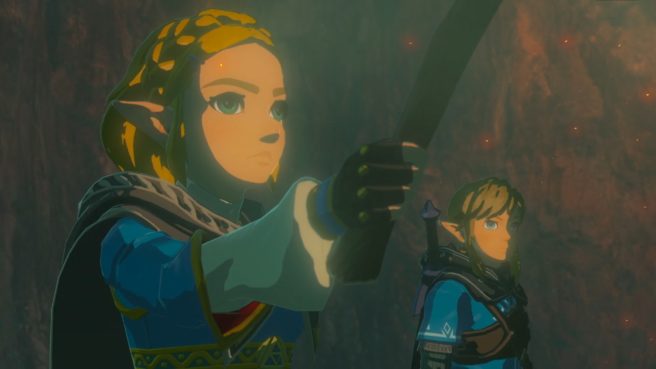 One of the big questions coming out of the first trailer for Zelda: Breath of the Wild's sequel is whether or not Zelda will be playable. Unfortunately, Nintendo is keeping quiet.
Here's an exchange between Kotaku and series producer Eiji Aonuma about the subject:
Aonuma: "A lot of people have been asking that, and so I want to ask you, why do people think that?"

"Well it seems like it'd make sense, because at the end of Breath of the Wild she was freed, so now she can be a protagonist. Also, I think people have wanted it for a long time."

Aonuma: "I see. (laughs) But I can't tell you."

"So why are you asking me that if you can't tell me? (laughs) I feel like if I'm going to answer, you should have to answer my question."

Aonuma: "Well you've been asking so many more questions, you know? One question, I hope you'll look past that. … I can't say (how many playable characters).
Leave a Reply