Project CARS "extremely promising" on Wii U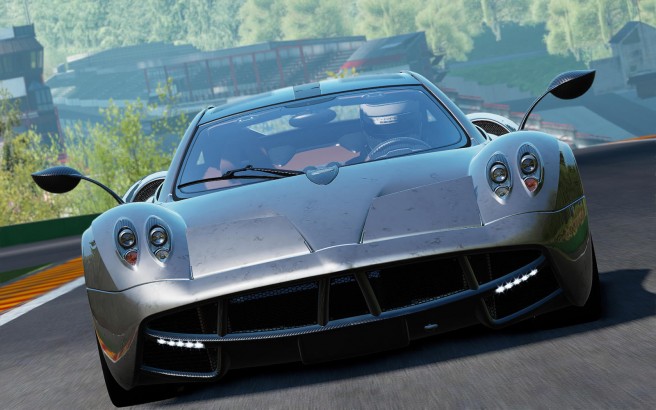 Speaking with Nintendo Enthusiast, creative director Andy Tudor commented that the Wii U version of Project CARS "is extremely promising." The console is also capable of running one of CARS' tracks in the rain "pretty damn well", he said.
Tutor's comments in full regarding the visuals of Project CARS on Wii U:
I literally just had a blast racing around one of our tracks in the rain (the most graphically-intensive weather setting) and it held up pretty damn well. Of course there are optimisations still to be done but side-by-side, the Wii U version we have running in the studio is extremely promising.
When asked why Slightly Mad has decided to bring the game to Wii U whereas other third-party developers have lessened their support, Tutor replied:
We don't comment on other people's decisions 😉 There are no realistic, authentic racing games on the Wii U currently, yet the way you interact with games on the Wii U has lots of possibilities when considering touch and gyroscope motion so both things combined made our decision easy.
And on the topic of seeing footage/screenshots from the Wii U version of Project CARS before the title's launch:
Every screenshot or video you've seen from Project CARS so far has been taken by an actual player – any one of our WMD community members. So there should be trust already that what you see on websites or on YouTube is actually what you're going to see in the game. There are no plans to abuse that trust when it comes to the Wii U version 😉
Thanks to Oresti A for the tip.
Leave a Reply