Project Treasure now known as "Lost Reavers" – new trailer, beta test soon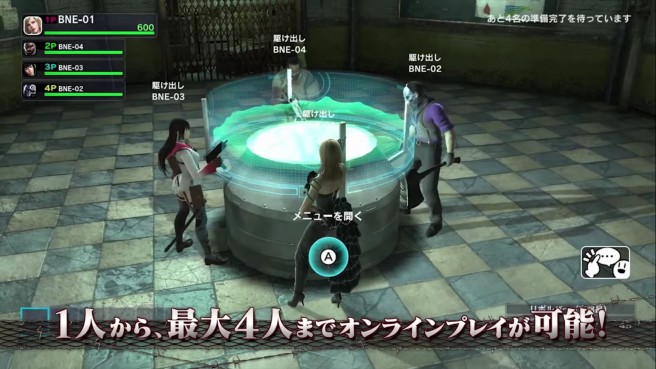 Update: The official website is now live here. Bandai Namco is kicking off the beta on September 3 – at least in Japan.
---
Bandai Namco's Project Treasure has finally resurfaced – and it has a new name.
The latest trailer for the game just came online a few minutes ago. In the new video, we learn that it's been updated with the title "Lost Reavers", and a beta test is happening soon.
Lost Reavers is a free-to-play online co-op action game. Four players hunt down treasure by fighting whatever gets in their way.
Players will have several characters to choose from. Sayuri, for instance, is an all-rounder who fights with both blades and guns. Dwayne is a "power type" character who seems to use heavy weapons. Victoria duel-wields guns, and ShadowStalk is a tricky character with a variety of attacks.
The main goal in Lost Reavers is to find and recover relics, but there'll be all kinds of enemies and giant bosses standing in the way. One aspect of the game lets you customize the characters with different weapons, costumes and consumable items. The GamePad displays the map and can be used to chat with other players through pre-set messages. All of that stuff also appears on the main screen, so there might be Pro Controller support.
Leave a Reply