Puma making new NES-themed sneakers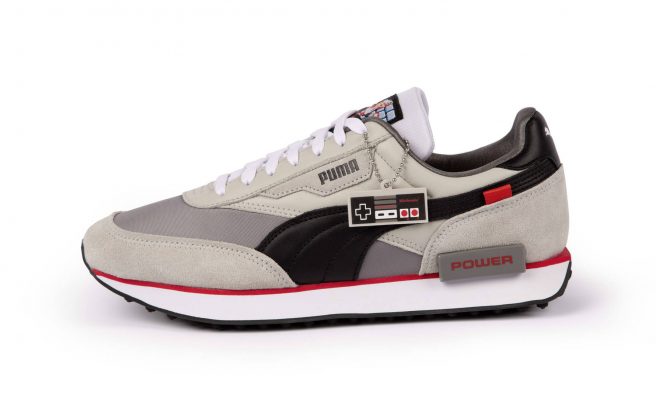 There have been lots of Nintendo-themed shoes this year, most of which have been created in celebration of the 35th anniversary of Super Mario Bros. 2020 is almost over, but there's still one more design on the way – and this one is based on a classic console.
Nintendo fans may be interested to know that Puma Future Rider NES-themed sneakers are coming soon. You can see how it looks above. We're hearing that these sneakers should become available starting on December 4, so keep an eye out over the next few weeks.
Leave a Reply