Puyo Puyo Champions gets new code to unlock Valkyrie Arle alternate costume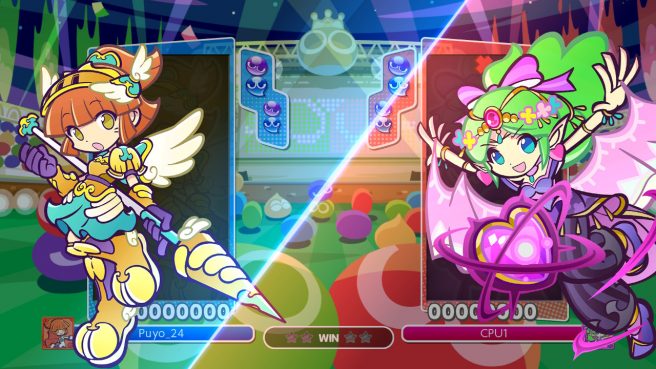 SEGA has revealed another special bonus for Puyo Puyo Champions. As part of the latest update, users can input a code for a new unlockable.
Valkyrie Arle can be obtaind in Puyo Puyo Champions as an alternate costume for Arle. Switch players simply need to hover over Arle on the character select screen and press "X" ten times.
Here are a few screenshots:
Puyo Puyo Champions' latest update included new features, secret characters, and more. Read more about the patch here.
Leave a Reply