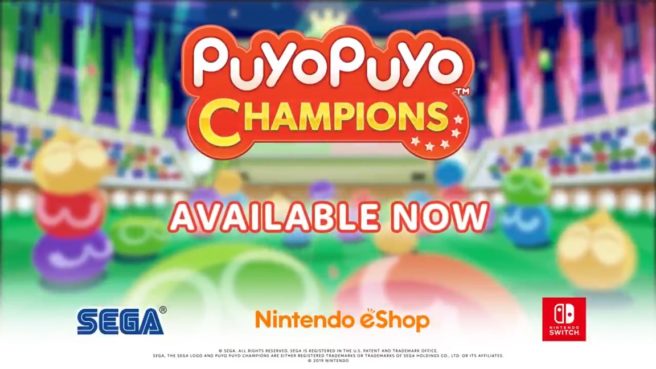 After an article was spotted in Neo Magazine earlier today, we appeared to receive confirmation that Puyo Puyo eSports is heading west. The game was listed for a May 7 release outside of Japan as Puyo Puyo Champions.
Adding on to how the news was revealed without an official announcement, an English trailer has leaked online. It states that the game is "available now", though that's clearly not the case. Assuming the trailer is real – and currently we have no reason to doubt it – someone obviously got their hands on the video early and prior to SEGA's reveal.
Here's a look at the trailer:
We expect that SEGA will be officially confirming Puyo Puyo Champions for North America and Europe very soon. If that May 7 release date holds true, they have a little over two weeks to share the news.
Leave a Reply