Puyo Puyo Tetris update out now (version 1.1.0)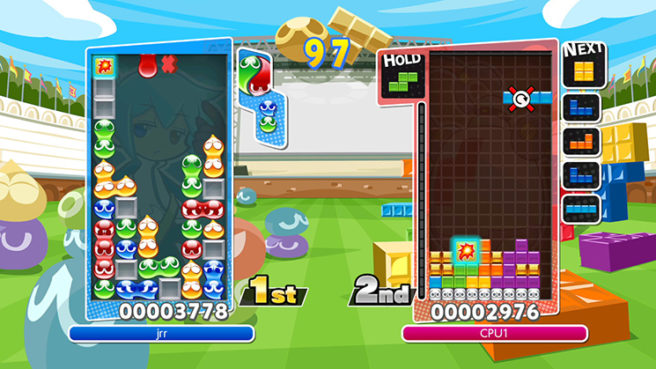 Update (9/13): Full patch notes added below.
---
Original (9/12): Puyo Puyo Tetris' patch was originally supposed to drop in August. That didn't happen, though the delay wasn't terribly long. All players can now download version 1.1.0.
Today's update is comprised of balance adjustments, increased online player rankings, and stricter penalties for rage-quitters. We'll update this post if we have the full patch notes or any additional details.
Puyo Puyo Tetris version 1.1.0 patch notes
– Balance adjustments for Puyo vs. Tetris in Versus Mode
– The Tetris player is at a slight disadvantage
– Raising limit for player Rankings in Puzzle League
– Added titles and icons for player rankings
– Fixed disconnect handling in Puzzle League so that theplayer who did not disconnect wins the match
– Other minor balance adjustments
– Other minor bug fixes
– Added ability to pause replays
Leave a Reply