Puzzle adventure game OneShot coming to Switch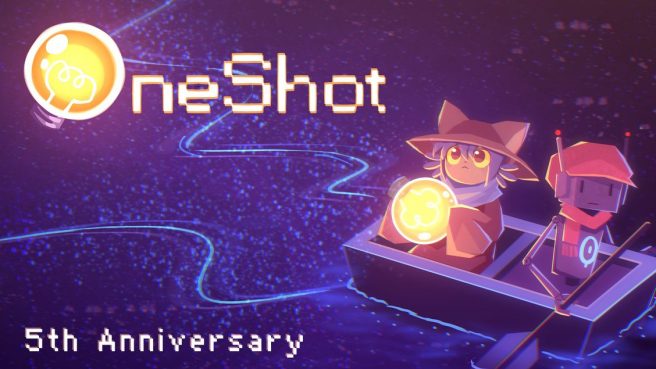 Publisher Dangen Entertainment and developer Future Cat today announced that OneShot, a top-down puzzle adventure game, is in development for Switch. The news was shared in celebration of the title's fifth anniversary having originally debuted on PC.
OneShot stars Niko, a child tasked with returning light to a desolate world that has been shrouded in darkness. The game involves guiding the character through a mysterious world as he looks to restore its long-dead sun. It's been teased that new, console-specific features are in the works with further details to follow at a later date.
Here's a rundown of OneShot's features:
Gameplay mechanics that go beyond the game window.
A unique relationship between the game and its player.
New features designed for consoles.
A lingering feeling that you're not getting the full story unless you know where to look.
A haunting original soundtrack and artwork designed to match.
You can get a look at the game in the trailer we've included below.
OneShot will be offered digitally through the Switch eShop beginning in 2022. English, Japanese, Spanish (Castillan), French, Brazilian Portuguese, Korean, Traditional Chinese, Simplified Chinese, and Russian language options will be supported.
Access the game's official website here.
Source: Dangen Entertainment PR
Leave a Reply