Rayman joining Mario + Rabbids Sparks of Hope in DLC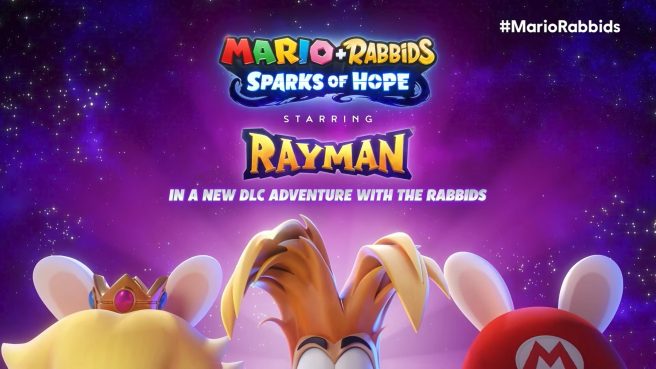 Rayman will be included in Mario Rabbids Sparks of Hope as future DLC, Ubisoft has revealed. The character will be featured in DLC 3.
Ubisoft only gave a brief glimpse as to what it has planned during an online presentation today, though creative director Davide Soliano said "it's a dream come true to have him going on an adventure with our dear Rabbids heroes." You can check out that teaser below.
Things are coming full circle here as the Rabbids were first introduced in the 2006 Wii game Rayman Raving Rabbids. Ubisoft has certainly placed more of an emphasis on the Rabbids since then, with Rayman taking more of a backseat. Rayman has been on a hiatus of sorts as the character hasn't had a major game since the 2013 title Rayman Legends.
Fans will be able to purchase the Mario + Rabbids Sparks of Hope season pass, which includes additional story content featuring new heroes (Rayman), quests, and battles. It also includes the Galactic Prestige Pack, with three exclusive and stylish weapon skins for your team, unlockable right away.
Mario + Rabbids Sparks of Hope arrives for Switch on October 20, 2022. We have a new seven-minute gameplay video here showing a boss fight against Wiggler and more.
Leave a Reply