Reggie on third-party Switch support, loves the reactions to Marvel Ultimate Alliance 3, more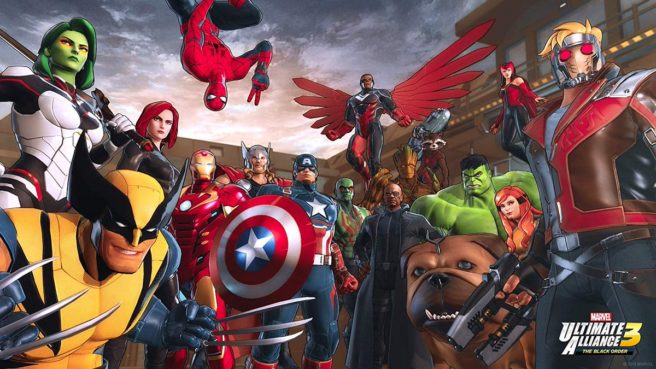 Earlier this week, we heard from Nintendo of America president Reggie Fils-Aime in which he tried to explain why Red Dead Redemption isn't on Switch. In an interview with IGN, he commented further on third-party support for the console.
On some third-party gaps, Reggie reiterated:
"The way this industry works, games are in development for multiple years. People forget that Switch is only experiencing its second holiday. So many, many games that are just launching were well in development before any conversations were had with these developers regarding Nintendo Switch. It's difficult midstream to make significant changes in your development time table."

"So absolutely, now that we've been in the marketplace coming up on two years, now that we've shown the pace with which we're growing an install base, and doing it globally, that's the other piece that is meaningful for developers. Our strength in the Americas, our strength in Asia, our strength in Europe is critically important. That's what creates the opportunity for developers to make sure their content is available on Switch at the earliest opportunity."
Reggie went on to comment about the games that are on Switch and are planned for the console. This includes Marvel Ultimate Alliance 3, of which he was happy to see a positive response to.
"Marvel Ultimate Alliance 3. I love the reactions. We go and we look at some of the videos of consumer reactions, really positive consumer reactions. We think that's going to be a really, really strong driver for us when that launches next year. We're also thrilled to see the strength of the independent developer community on display [at The Game Awards]. Celeste, Overcooked 2, both available on our platform."

"So for us, it really exemplified the momentum we have and the strength of our business right now. Even our dedicated handheld business continues to perform well. The two Nintendo Classic systems out in the marketplace for this holiday. We are well positioned now, we are well positioned for the future. And it's going to be a lot of fun."
Leave a Reply