Reggie on Wii U being a failure, Iwata not wanting to bundle Wii Sports in the US, Activision Blizzard Hong Kong situation, more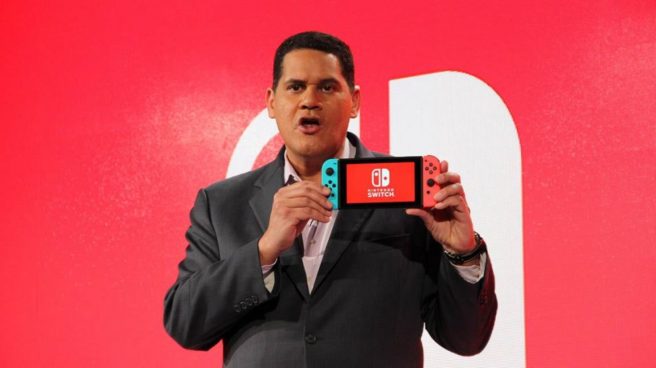 Former Nintendo of America president Reggie Fils-Aime may have retired from the company, but he hasn't stepped away from the limelight entirely. Reggie has been giving lectures and speeches regularly – the latest of which was held at Cornell last night.
The full speech is expected to be posted online eventually. However, we do have a summary of a few points shared thanks to someone in attendance.
Here are a few tidbits:
– Reggie once chatted with the person who engineered the NES to ask him its main goal, which was to play a good game of Donkey Kong
– He acknowledged that the Wii U was a failure pretty bluntly, but he called it a "failure forward" since it led to the Switch
– He seemed to talk to the Japanese side of Nintendo a lot, more than just business reasons
– They usually called him Reggie-san
– Satoru Iwata disagreed with bundling Wii Sports in the US at first
– He described Iwata as a mentor figure
– Reggie learned the value of "silence" in business from him, something he didn't see often in the more western businesses he worked at
– Reggie emphasized the importance of having a workforce with a variety of races, genders, and sexual orientations
– Nintendo of America had internal diversity programs that supported groups of women and LGTB people at the company
– Someone asked about the Activision Blizzard Hong Kong situation, and praised the consumers' response and seemed to make it clear that he think they screwed up
– He didn't view it as an issue of integrity of leadership in this case, as he had a pretty specific definition for it in the lecture
– Someone asked about Mother 3, which caused a roar of laughter, and Reggie joked saying he thought he'd finally escaped it until now
– Someone asked him about how Nintendo decides release dates for their close partners like The Pokemon Company, and said that that it's a back and forth process
– He may have mentioned that Retro Studios seems to have control over their release dates in a similar manner to The Pokemon Company, though this wasn't clear/isn't entirely confirmed
Leave a Reply