Reggie says he had a PS2 and an Xbox when he interviewed with Nintendo, but not a GameCube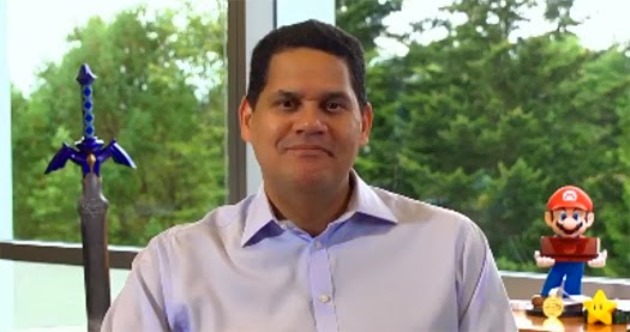 Prior to joining the company, former Nintendo of America president Reggie Fils-Aime already had a lot of love for the Big N. He's previously mentioned Zelda: A Link to the Past as one of his favorite games and owned a ton of titles for the SNES. Reggie's personal interest continued into the N64 era, but things lapsed a bit after that.
Speaking during the Present Value podcast, Reggie mentioned that when he was interviewing with Nintendo, he didn't actually own a GameCube. That's despite the fact that he owned consoles from the competition – the PS2 and Xbox.
Here's the full excerpt from the podcast:
Interviewer: "You arrived at Nintendo in 2003. What did the company landscape look like, and what was the first thing you did?"

Reggie: So in 2003, the marketplace on the home console side was comprised of Nintendo's GameCube, Xbox had just entered the market during that generation, and Sony had their PlayStation 2. And on a global marketplace, PlayStation 2 was dominating the market. GameCube and Microsoft Xbox (were) about the same stuff, so for a company used to dominating the home console space, Nintendo was in an uncomfortable position. …

I knew Nintendo; I knew its franchises. I owned not only a Super NES but a Nintendo 64. I'd owned a PlayStation 2; I owned an Xbox – they were all in my house. Interestingly, at the time I was interviewing with Nintendo, I did not own a GameCube. So, as a consumer, I could see issues and opportunities. I could have a sense of where the needs were not only from a sales and marketing perspective, which was the role I was being hired into, but just from an overall perspective.
Leave a Reply