Reggie says Nintendo Labo "did well", but Nintendo had higher expectations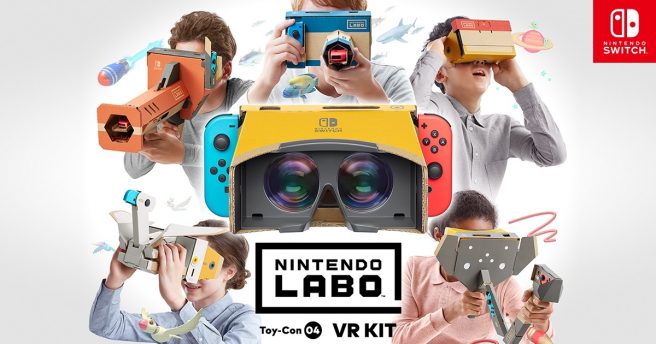 Former Nintendo of America president Reggie Fils-Aime has said that he thought Nintendo Labo would be a bigger success than it turned out to be.
Speaking with CNET, Reggie noted that the product line "did well" globally. However, it seems Nintendo had higher expectations.
Reggie stated:
"Labo, I thought that was going to be such a home run. Not only from a pure consumer gamer perspective: I saw a huge potential with Labo in classrooms, and as a STEM education type of product. Globally, it did well, but certainly not to the expectations that the company had. Similarly, the VR experiences [of Labo VR] — such fun, and really immersive, quite different than a typical VR experience.

I thought maybe that was going to be the breakthrough, to help push it over the edge, but it didn't work out that way. But I'm confident that the company is just continuing to experiment. It is its nature, to experiment with these types of technologies, and to try and figure out how to make it fun. As an experience, parents with kids teaching some STEM and STEAM related skills, there's clearly an opportunity."
Nintendo Labo started out in 2018 with the Variety Kit and Robot Kit. A few months later, the Vehicle Kit debuted. The last Nintendo Labo product was the VR Kit in 2019, and we haven't seen anything since. Game Builder Garage, which came out a year ago, has ties to the Toy-Con Garage with its programming features, but is ultimately separate from Nintendo Labo.
Leave a Reply