Reggie – Switch still Nintendo's best-selling system in US after five days, bringing franchises, special story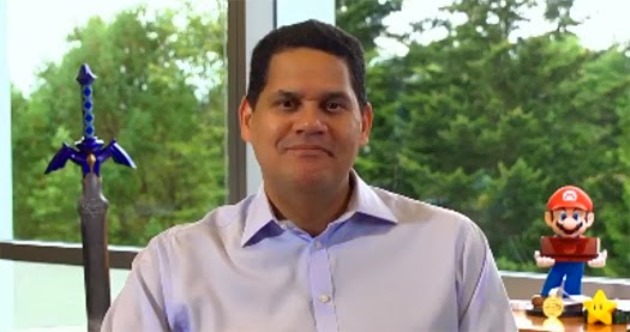 A few days ago, Nintendo of America president Reggie Fils-Aime confirmed that Switch's first 2-day sales in the Americas were the best for any Nintendo system in history. The trend continues five days in for the console.
During his new interview with Katie Linendoll, Reggie said the following about Switch sales:
"So we announced the first two days, so now we have data for the US five days in. Continues to be the best-selling system we've ever had in the United States. And I've launched five systems now with Nintendo, and by far this is the most remarkable given the pace of sales, given what's happening on the software front – obviously Legend of Zelda – so this is an amazing time for us."
Speaking of Zelda, he said the new entry is "killing it" in Japan. That's important to note since the series has always done well in the west, but may not have always caught on in Nintendo's native territory – especially as of late.
Reggie was asked about specific games and franchises throughout the interview. Eventually, he said the following regarding Smash Bros.:
"What we say is that the philosophy Nintendo has from a development standpoint is that, for every platform, we want to have at least one of our classic franchises. There's going to be one great Super Mario experience. There's going to be one great Zelda experience. So you can expect, you can anticipate, at some point in the future – who knows when – that all our franchises will be addressed. Nothing to announce today, I'm not gonna announce a date for Super Smash Bros., but we know that the fans love these games, love this content, so stay tuned.
Finally, Reggie shared this interesting story about Switch while he was at the airport:
"I'm traveling, I'm going through TSA, I have an early Nintendo Switch… people had seen it, it wasn't available for sale yet. And of course I'm traveling, playing with Legend of Zelda. So, goes through security, they have to take another look at it, and the TSA agent happens to be like this super fan. Initially it's just, 'Reggie, can I just get a selfie with you?' So we do that. After they recheck all my luggage, I do the selfie. I'm getting ready to leave and I say, 'Do you want to see something really special?' We hadn't pulled out the Nintendo Switch. I pull out the Nintendo Switch in the Sheikah Eye special carrier, and I show the TSA agent. He was like a child in the moment. And I mean, it's so wrong on so many levels – TSA agent, selfie, getting all weirded out because I'm carrying a Nintendo Switch. But, honest story."
By the way, in case you're wondering, Reggie said his body is always ready.
Leave a Reply