Renegade Kid's Jools Watsham announces Chicken Wiggle for 3DS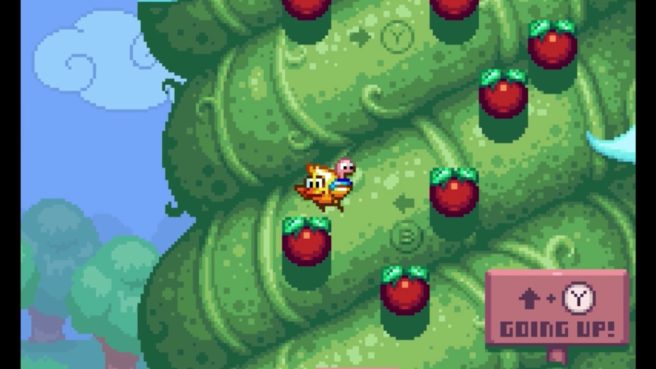 It didn't take long for Jools Watsham to announce a new game following the closure of Renegade Kid. At Atooi, Watsham is currently making Chicken Wiggle for the 3DS eShop and iOS.
Here's an overview:
"The stars of Chicken Wiggle are an improbable duo: a young chicken and his best buddy – a wiggly worm – nestled in his backpack! Together, they team up for adventure to jump, peck, and worm-grapple across a myriad of perplexing platforming levels – full of fun gadgets, tricky hazards, and sneaky foes – determined to rescue their friends from the wicked witch in her sky towers."
And a teaser:
A big aspect of Chicken Wiggle is the game's level creator. Users can choose between various gameplay rules, art themes, and provide custom hints, tips, and search tags. Levels can then be shared with others through a community portal.
Chicken Wiggle will be released "soon."
Leave a Reply