Replikator launch trailer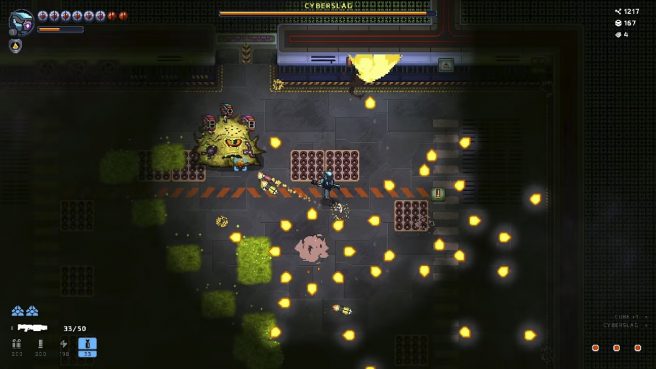 Ratalaika Games and Meridian4 have shared a launch trailer for Replikator. The game, a top-down shooter with roguelike elements, just came to Switch.
Everything you need to know can be found in the following overview:
Replikator is a top-down shooter with roguelike elements, set in an abandoned space science complex.

In the role of a galactic mercenary, you will have to fight against hordes of crazed robots and ectoplasmic monsters. Explore a mysterious scientific complex and uncover the secret of the Replikator project.

Get ready for dynamic battles where you will constantly have to move and aim well to survive. The locations of rooms, enemies, and traps are procedurally generated, to insure a new challenge with every game!

Key Features
* Top-down shooter gameplay
* 4 playable characters with different characteristics, weapons, and techniques
* Procedurally generated levels
* Abundance of enemies, weapons, and traps
* Intriguing story
* In this game, each death will make you stronger, after dying you will be able to buy permanent upgrades for your character and the ship.
Take a look at the Replikator launch trailer below.
Replikator can be purchased as a digital download through the Switch eShop.
Leave a Reply