Restless Soul gets September release date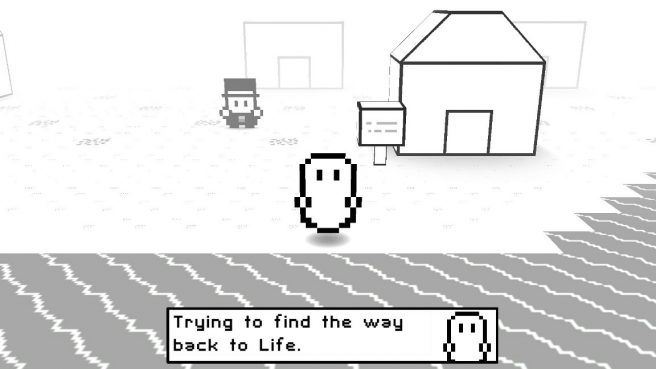 Publisher Graffiti Games and developer Fuz Games today announced a final release date for Restless Soul. The title, an adventure experience, is set to launch on September 1, 2022.
In case you missed our previous coverage, here's an overview of the game:
In Restless Soul, players take command of the latest soul to arrive in the afterlife, but who needs to take care of some unfinished business back in the land of the living. Using their ghostly reflexes to survive bullet-hell lite battles and intelligence to solve challenging puzzles, players must find a way to return to escape Death, the evil Dr. Krull, and an army of spirits.

Key Features

– Laugh in the face of Death at humorous dialogue that breaks the 4th wall to pieces
– Engage in bullet-hell lite battles in towers full of puzzles, moving platforms, enemies with different bullet types and attack patterns, and more.
– Dodge an onslaught of bullets during trap sequences where you can't shoot or dash.
– Complete side challenges like finding all of the Mysterious Buildings and rescuing all of the captured Little Bros.
– Enjoy arcade-style minigames, such as a Tapper-inspired game and a shooting gallery.
– Try to unlock all of the in-game achievements, including collecting all 9 letters of AFTERLIFE in each town.
– Explore 8 towns and meet over 100 "colorful" characters in this pixelated monochromatic world.
– Commemorate your time in the Afterlife by using your After-Phone to take selfies with your favorite characters.
– Enable God Mode or the Player-Strength Multiplier to adjust the game's difficulty to your liking.
And here's a previous trailer for the game:
Restless Soul will be sold as a digital download on the Switch eShop. Pricing is set at $14.99.
Source: Graffiti Games PR
Leave a Reply