Retailer poster further hints at Dragon Ball Z: Extreme Butoden localization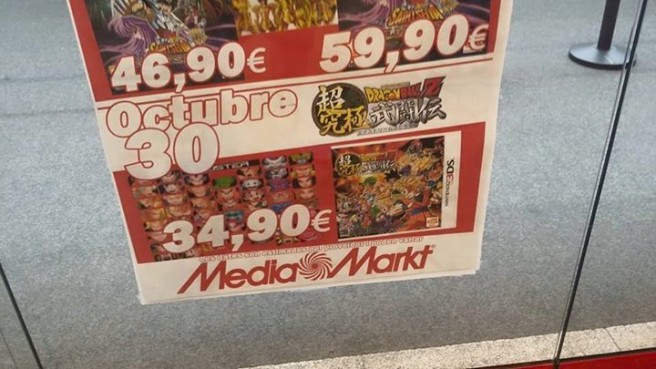 Dragon Ball Z: Extreme Butoden was rated in Australia a few days ago. From that listing, it's been pretty much assumed that Bandai Namco has plans to localize the 3DS fighter.
If the Australian classification wasn't enough, a retailer in Spain has apparently started advertising the game. Media Markt has put up a promo poster, which lists an October 30 release date. The included date is likely a placeholder, but the fact that it's being advertised is certainly encouraging. With any luck, we'll be getting an official announcement soon!
Leave a Reply