Rhythm Sprout out in Q1 2023, new trailer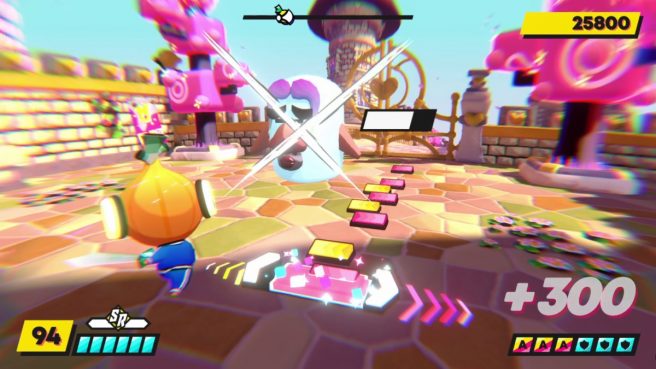 Publisher tinyBuild and developer SURT have provided an update on Rhythm Sprout: Sick Beats & Bad Sweets, confirming the game will be available in Q1 2023.
We first heard about the project back in April. It did not have a release window at the time.
Here's an overview of the game with further information:
Embark on a scrumptious journey as Sprout, the Chosen Onion, to stop the onslaught of King Sugar Daddy's Bad Sweets army invading the Vegetable Kingdom and save Princess Cauliflower. Explore eclectic levels, each with its own musical theme from different genres and time periods to groove to.

Step, dodge, and attack to the beat of a chill track in an icy wonderland, or explore a spooky mansion to the tune of a haunting trap beat. Discover colorful new lands and enemies that are as charming as they are sweet, from dastardly ice cream cones to despicable gingerbread people. It's up to Sprout to stop the nasty treats in their tracks.

Get lost in catchy tunes from the original soundtrack and high-sync beatmaps that provide a refreshing challenge for rhythm game veterans as they master enemy attack patterns and experience new twists while replaying familiar levels. Remix levels with modifiers to add to the challenge and replayability, and unlock sweet skins to customize Sprout's looks and his weapon.
A new trailer for Rhythm Sprout: Sick Beats & Bad Sweets can be found below.
Those interested in trying out the game can play an expanded Steam Next Fest Demo with an exclusive story with never-before-seen cutscenes and two brand new stages: Mansion Dungeons and Daddy's Club. All three previously debuted levels, Winter Woods, Fruitopia, and Haunted Mansion, have been completely revamped as well. All stages will be available to try out in all game modes including turbo, mirror, shuffle, and totally random.
Source: tinyBuild PR
Leave a Reply