Rice victorious over bread in Japan's first Splatfest for Splatoon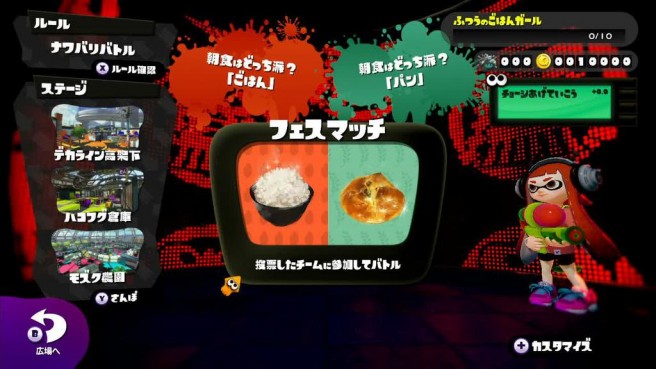 Nintendo held the first Splatfest for Splatoon in Japan this weekend. It's finished now, and Nintendo has gone ahead and announced the results.
Splatoon players were asked to choose between one of two sides. They could either vote for rice or bread as their favorite breakfast meal.
The official Japnaese Splatoon Twitter account reveals that rice came out on top with 57 percent of the vote. Bread nabbed just 43 percent.
Nintendo acknowledged that some players were experiencing connection issues during the Splatfest, which seemed to cause problems more for rice representatives. The company apologized for the trouble.
Leave a Reply