Rime update out on February 19 (version 1.0.2) – improved visuals, resolution, frame rate, more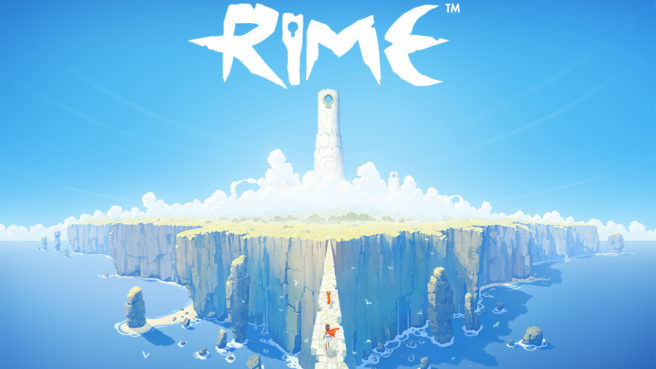 Update (2/19): Rime version 1.0.2 is out now.
---
Original (2/16): Rime's big Switch update has been approved, and it's arriving in just a few days. Grey Box announced today that the patch will land on February 19.
While "volume streaming hiccups" couldn't be addressed, significant improvements have been made across the board with the game's visuals and performance, "especially in handheld mode." Rime on Switch will feature an enhanced resolution, more stable frame rate, and much more.
Here's the full message from Grey Box about Rime on Switch, including an offer for a small Dreadnought PC bundle, full patch notes, and comparisons.
While we launched the Switch version of RiME in November, our original plan was to release it at the same time as the other platforms earlier in 2017. We understood that we had to make some sacrifices in order to get the game to perform and that process took some extra development time. Even so, the release of the Switch was not as good as we wanted it to be, and we own that. We've spent the past few months responding to player feedback, trying to enhance the visual experience of RiME, with the understanding that things like volume streaming hiccups are not something we can address. However, the visual fidelity of the game is something we can address, especially in handheld mode. So we've worked with Tequila Works to make improvements wherever possible.

Our patch notes for this build are at the bottom of the page. This patch will be distributed to Switch players on Monday, February 19.

We appreciate your patience in this process, and thank you for all your support. As a show of our gratitude for your patience, we'd like to offer a small bundle in our other title, Dreadnought. If you have a Dreadnought PC account, you can reach out to our Customer Service Team ([email protected]) with the subject line "RiME Switch Dreadnought Bundle", and you'll receive the following for the PC version of Dreadnought:

● White Fox Decal Collection

● Black Fox Decal Collection

● 250 Greybox Points

● 14 Days Elite Status

● 25,000 Credits

(Please note a Greybox.com account is required in order to redeem this code.)

RiME Switch 1.0.2 Patch Notes

– Increased visual fidelity, bloom and post-processing

– Sharpened image resolution

– Opening Cinematics visually improved

– Fixed possible stage exploits that would enable players to skip parts of the stages

– Increased texture quality in specific areas

– Increased view distance

– Fixed an issue with foliage density, shadows, and render distances

– Updated texture mipmaps for the Fox

– Improved global mipmaps

– Improved shadow distance and quality

– Fixed instances of foliage pops

– Stabilized FPS

– Optimized the Boys cape and hair physics

– Rebuilt streaming volumes

– Fixed an issue that allowed you to see outside of the map in later stages.

– Updated lighting to prevent bleed through

– Updated the quality of trees in earlier stages where they would display poorly.
Leave a Reply