Rocket League dev did "custom work" to bring the game to Switch, currently ahead of schedule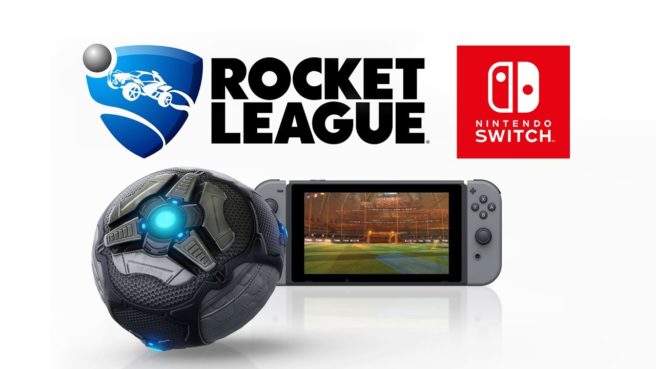 Switch was made to be compatible with Unreal Engine 4. Unreal Engine 3, however, is another story. The older version isn't supported as well, which made it a bit tricky to bring Rocket League to Switch.
Psyonix head Jeremy Dunham talked with GamesBeat about porting Rocket League to Switch, which is being done with some help from Panic Button – the same team that worked on the Xbox One version. He said:
"We feel really confident about it. In the beginning, we weren't so sure. We had to do custom work. The Switch by itself doesn't have inherent Unreal 3 support. It only has Unreal 4. To support 3, we had to do custom work."
Dunham also reiterated what we've heard previously – that Rocket League will be 720p and 60 frames per second at all times.
"The main compromise we had to make is we're running the game in 720p rather than 1080p, even on the TV. It's our opinion that it's much more beneficial for the game to run fast at 60 frames per second than to look the absolute best. We'll ship at 60 frames per second for the docked version and the undocked version."
Dunham also had some encouraging words about the overall state of Rocket League on Switch. The team "didn't think we would have it running this smooth, this early."
"We're actually ahead of where we thought we'd be. We didn't think we would have it running this smooth, this early. For a while we were concerned about whether we'd have anything to show at E3 at all. We have a very talented team at Psyonix. Our engineers have done a lot of hard work to make sure this runs as well as it does already. We've already discovered things in the last few weeks that we weren't aware of a few weeks ago. It's already made the game perform incredibly. We're very encouraged."
Leave a Reply