RPG Maker Fes announced for 3DS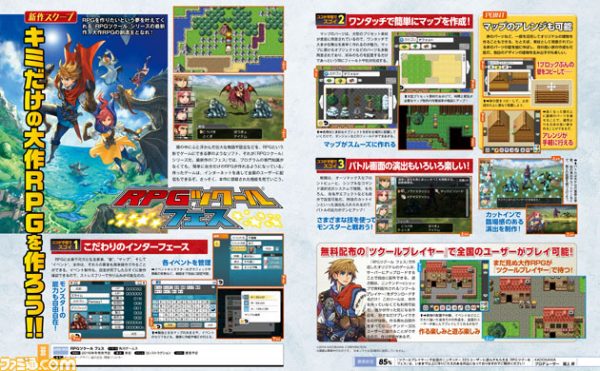 The preview images for this week's issue of Famitsu revealed something quite interesting – namely, the announcement of RPG Maker Fes for Nintendo 3DS.
We will have to wait for more details until we get our hands on proper scans of this week's issue tomorrow, but judging from the small preview images, this is looking like a classic entry in the RPG Maker series. In case you're not familiar with it, the RPG Maker series allows you to, well, make your own RPGs, even if you have no programming or game design experience. While the series has mostly been on PC, there were also a few console and handheld versions, including one for Nintendo DS.
We have no details on a release date at the moment, and there's no word on a Western release yet.
Leave a Reply