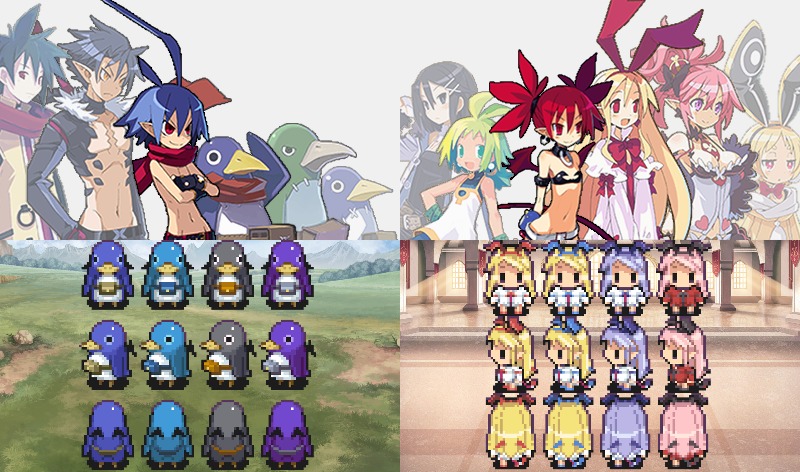 A new wave of DLC has joined RPG Maker Fes. Users will find new content based on Disgaea, Phantom Brave, and Prinny.
Here's the full rundown:
– Disgaea Pack – Contains chibi sprites and graphic images of Laharl, Etna, and Flonne as they appeared in Disgaea D2.
– Disgaea 5 & Asagi Pack – Contains chibi sprites and graphic images of Killia, Seraphina, and Usalia, as well as the perennial cameo character, Asagi.
– Phantom Brave & Prinny Pack – Contains chibi sprites and graphic images of Ash and Marona from Phantom Brave, as well as the ever-popular Prinny.
– Prinny Pack – Contains chibisprites and graphic images of Prinny Kurtis, Big Sis Prinny, and the Hero Prinny
All of this DLC is available in both North America and Europe.
Source: NIS America PR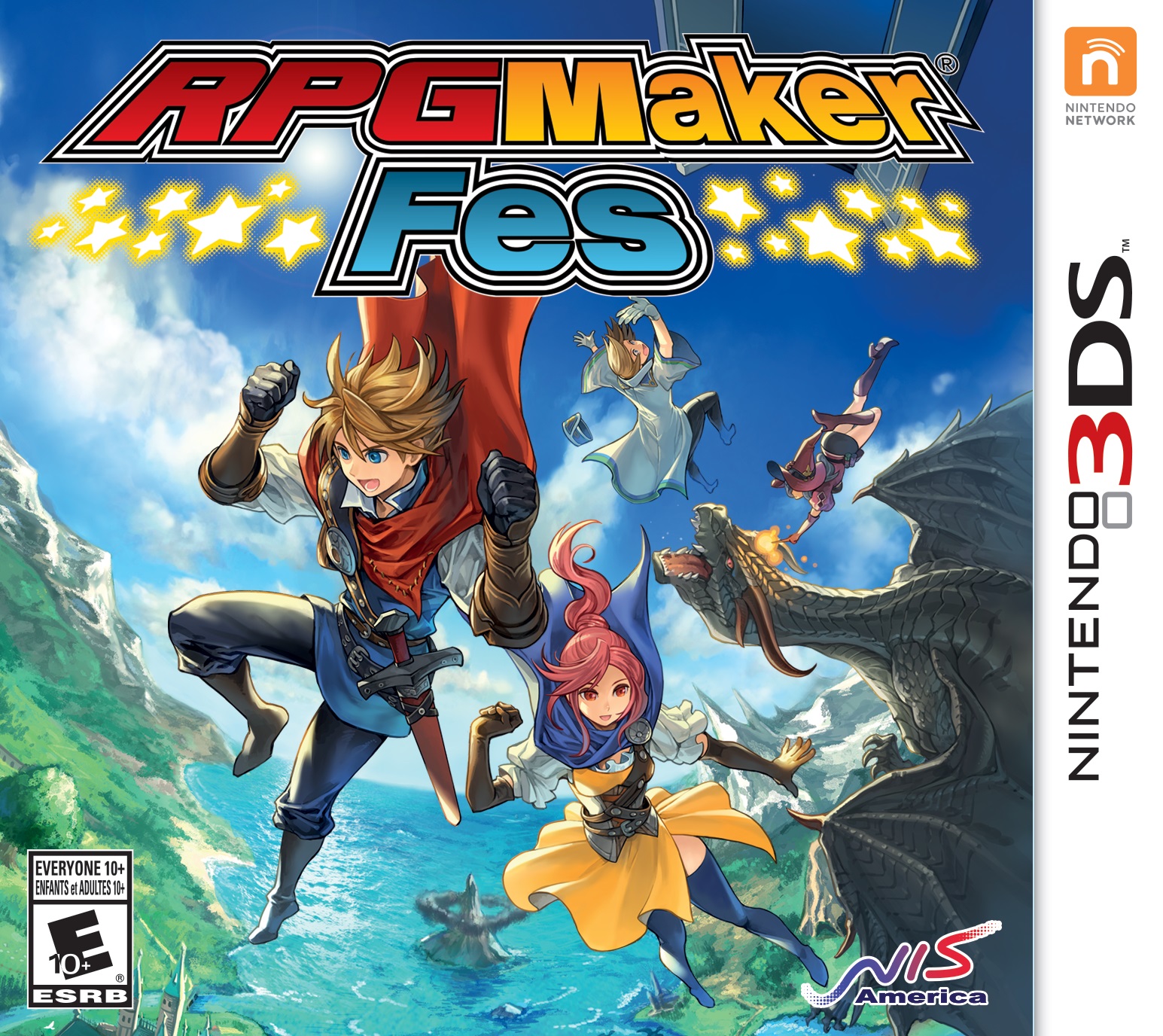 RPG Maker Fes is officially out today on 3DS. Take a look at the launch trailer from NIS America below.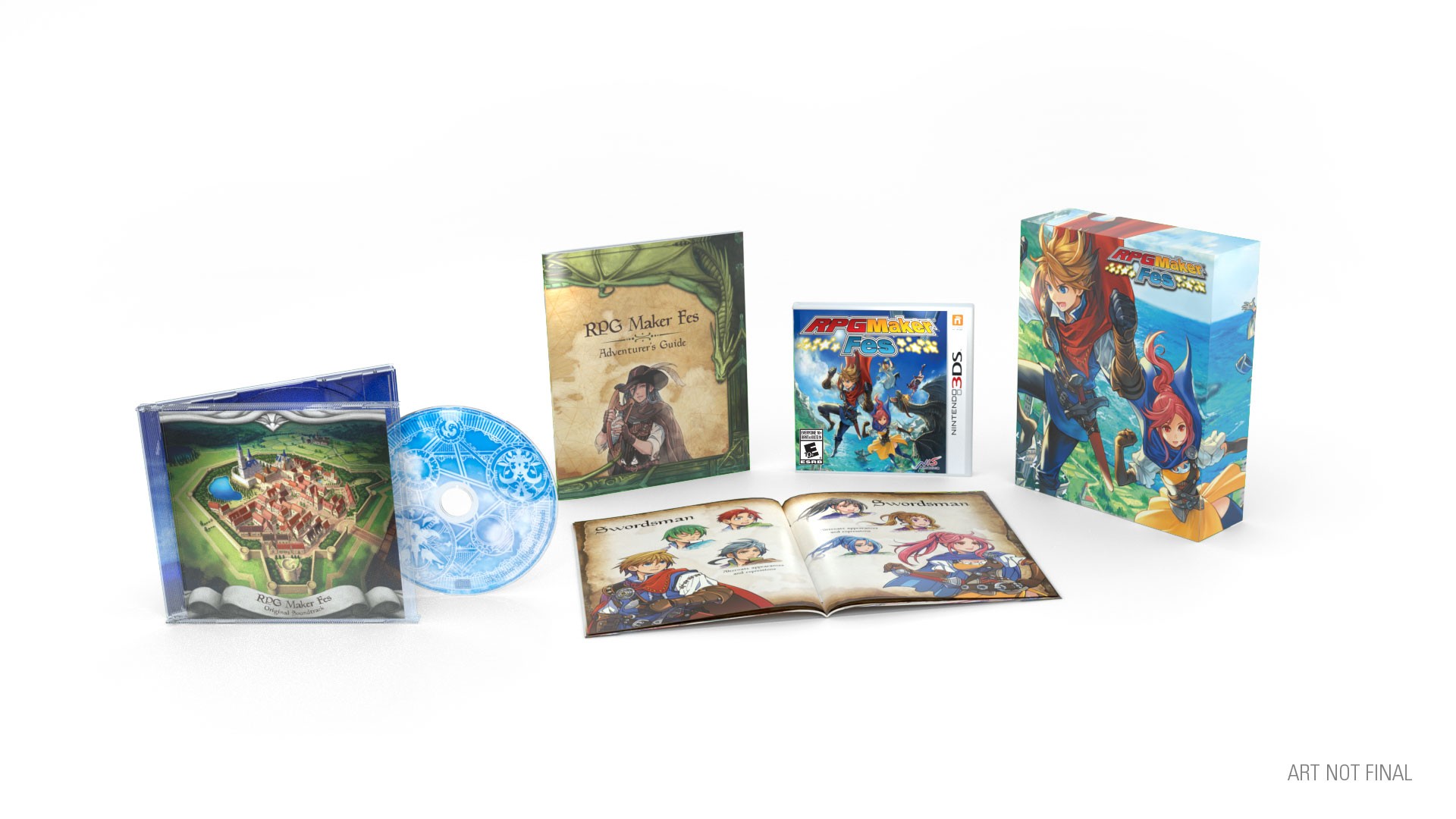 Alongside a standard release, NIS America also prepared a limited edition for RPG Maker Fes. Have a look at an unboxing video showing its contents below.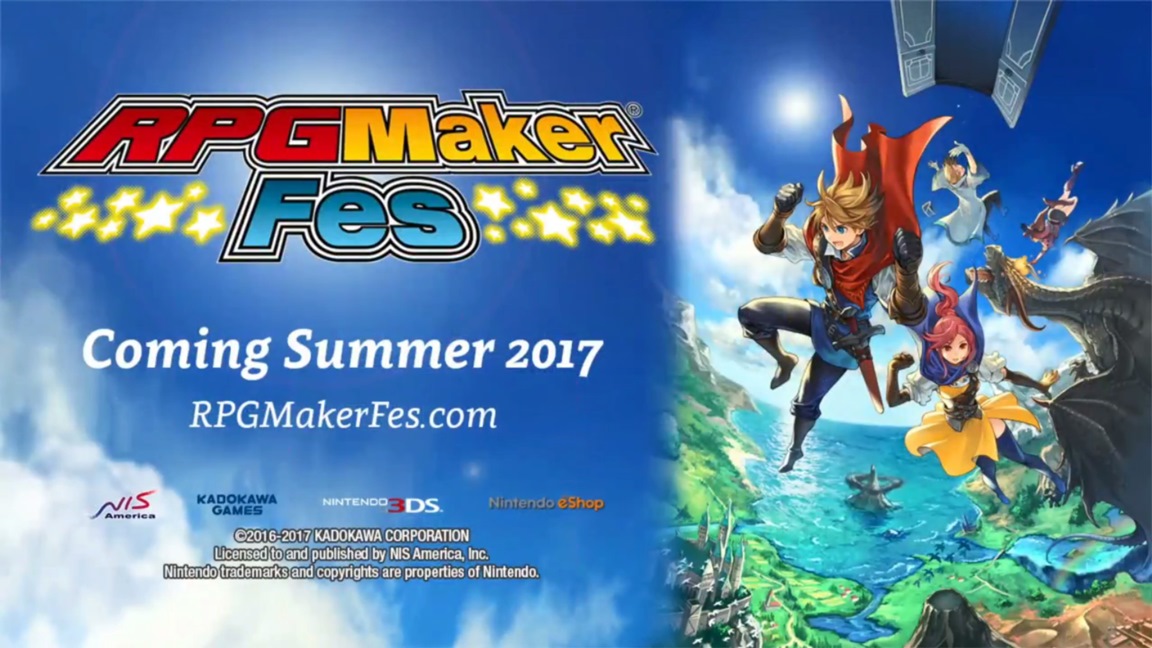 Plenty of footage is in showing the new 3DS release RPG Maker Fes from NIS America. Check out an hour of gameplay below.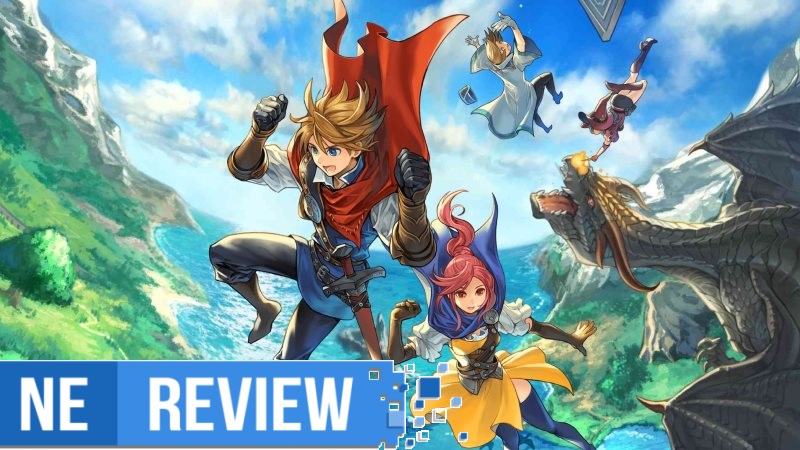 System: 3DS
Release date: June 27, 2017
Developer: Kadokawa / Jupiter
Publisher NIS America
---
For those who are unfamiliar, RPG Maker may seem like a brand new game coming to the 3DS, but really it's a creation tool meant to give easy access to those that want to make simple RPGs and get into the realm of game development. The series has had a long history in video games, first being released in the early 90s, and is still heavily used to this day and frequently associated with short, indie titles typically released on digital outlets on PC. However, well-known games have also been made in RPG Maker such as Corpse Party, To The Moon, Aveyond, and much more. There are even quite a few RPG Maker-created titles currently available on 3DS. Though mostly a PC program, RPG Maker FES makes its way over to 3DS to give players their own chance at creating whatever it is they'd like using their stylus as their paint brush, and their mind as the ink. RPG Maker, like most engines and tools on PC, can get extremely deep in its technicality depending on how much one is trying to implement and achieve with their title, but does that flexibility and the power of PCs translate well to 3DS? Surprisingly, very much so.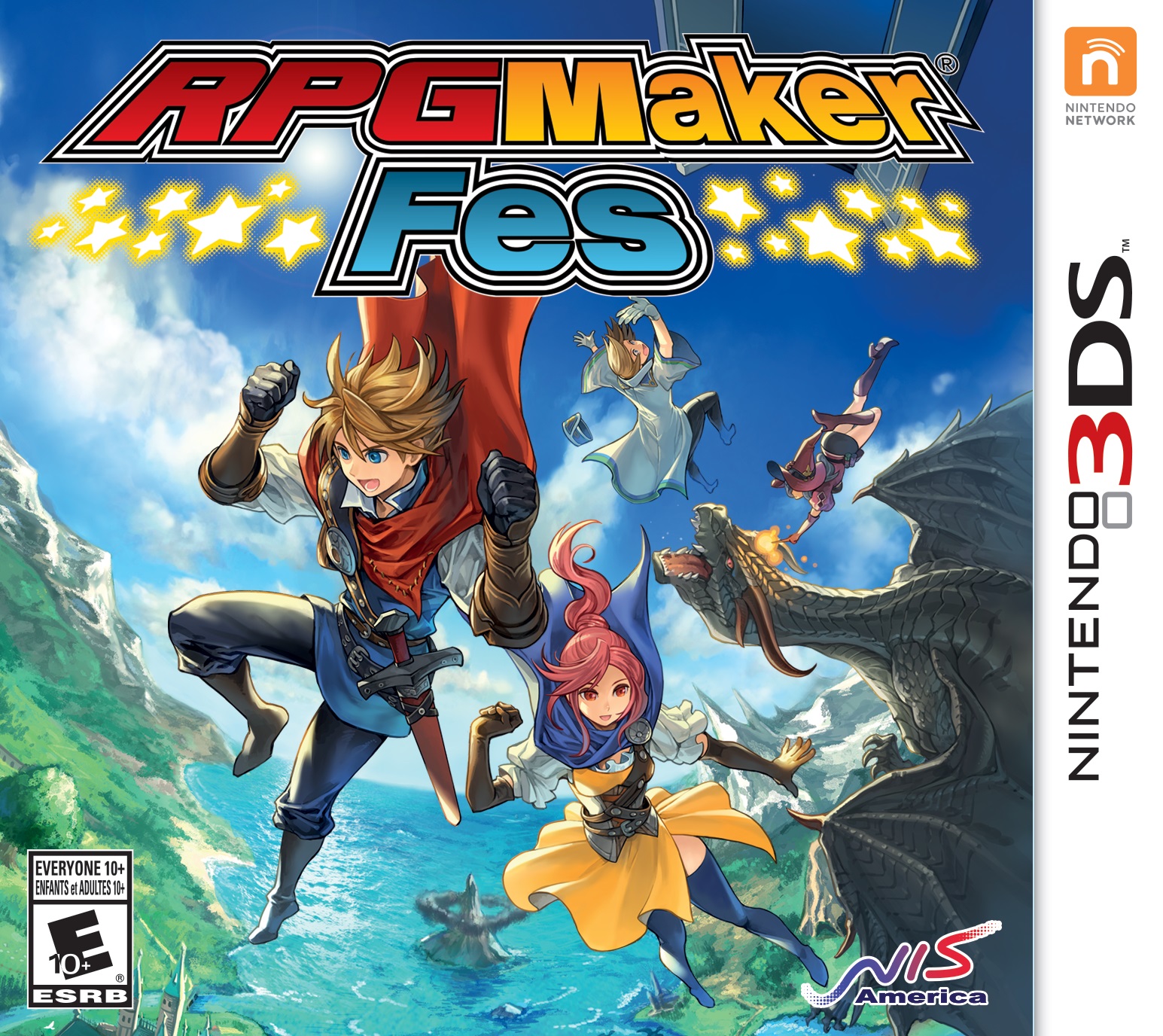 RPG Maker Fes is out this Friday in Europe, and next Tuesday in North America. To download the game, 976 blocks (122MB) of free space is needed. NIS America will be offering a physical version as well.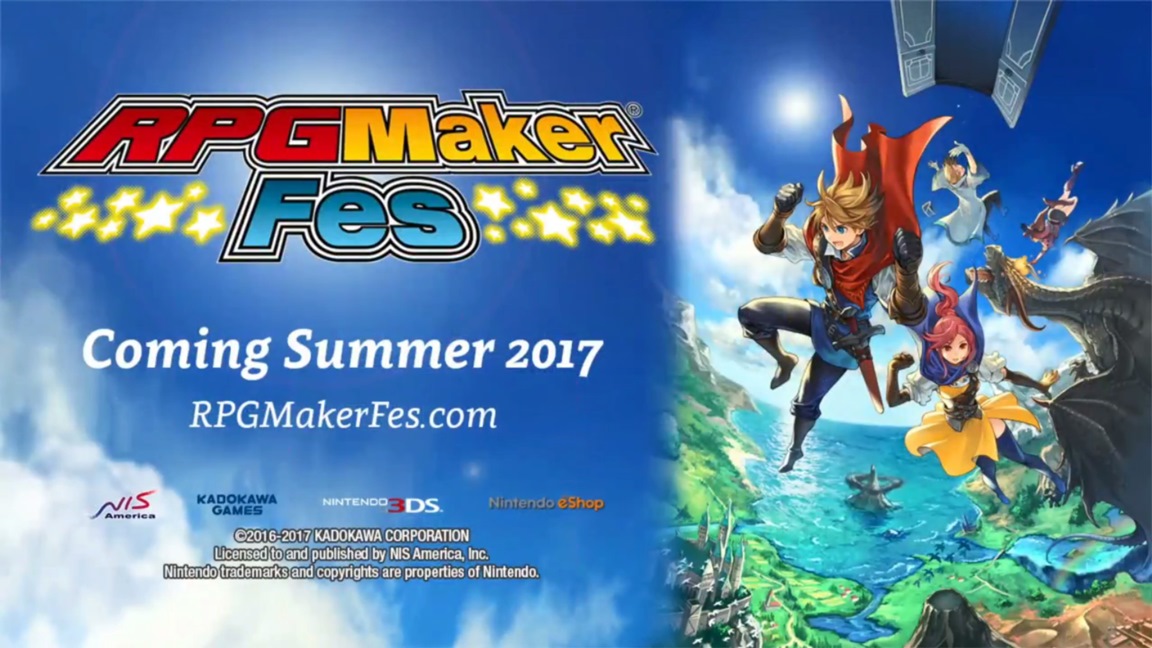 NIS America sent out a new wave of screenshots and details for its upcoming 3DS game creator RPG Maker Fes.
RPG Maker Fes gives users the ability to develop their own world, story, and characters. Specific event conditions can be included that must be met for another event to occur, while also allowing you to customize your characters' and enemies' characteristics and parameters, specify flashy finishing moves, set collisions to create seemingly inaccessible "secret rooms", and more.
We've included today's RPG Maker Fes screenshots below. The system details, courtesy of the official website, are located below.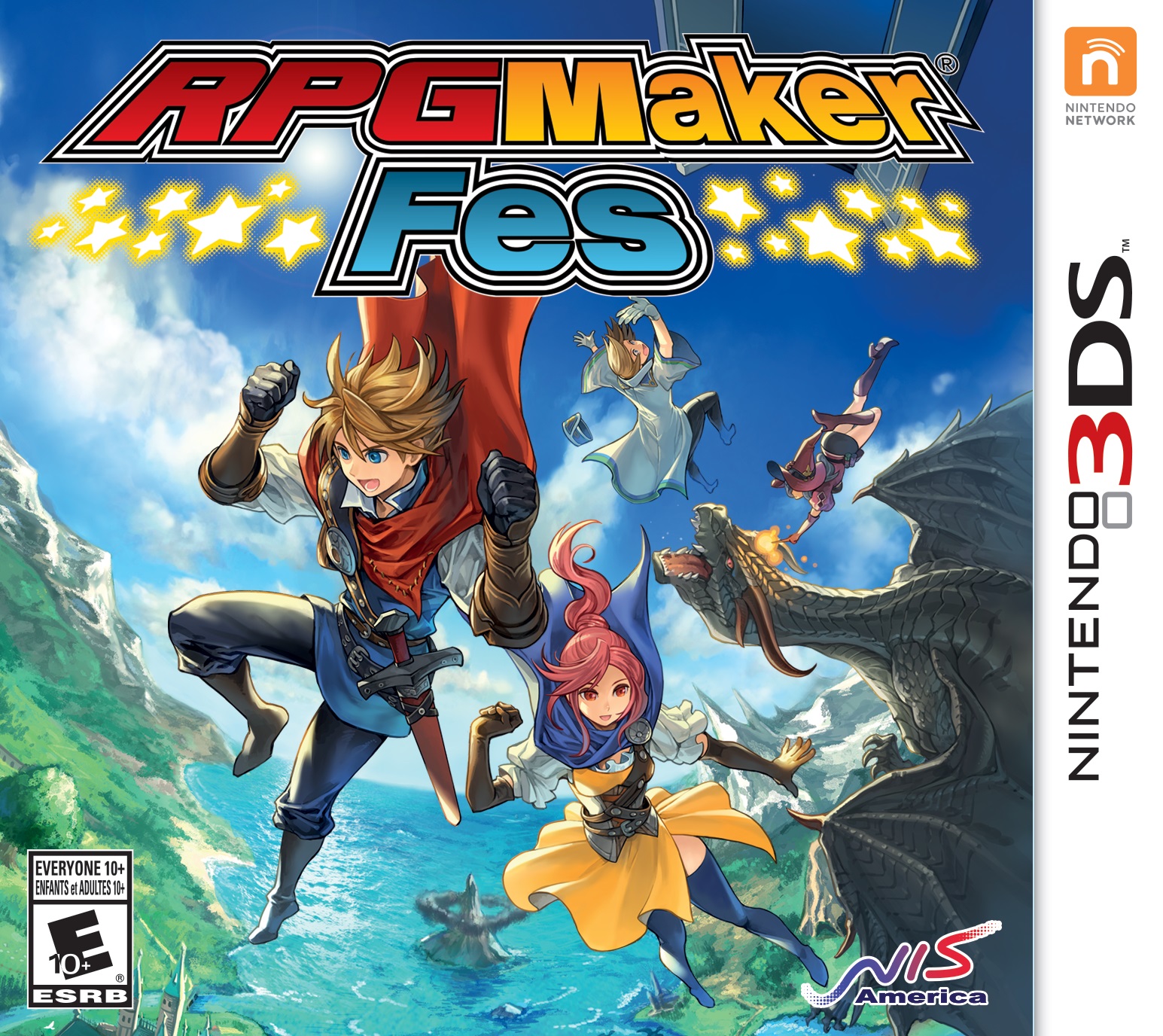 Last month NIS America announced the localization of RPG Maker Fes. The title is on track for a summer launch in North America and Europe. For a look at the English build, watch the following video: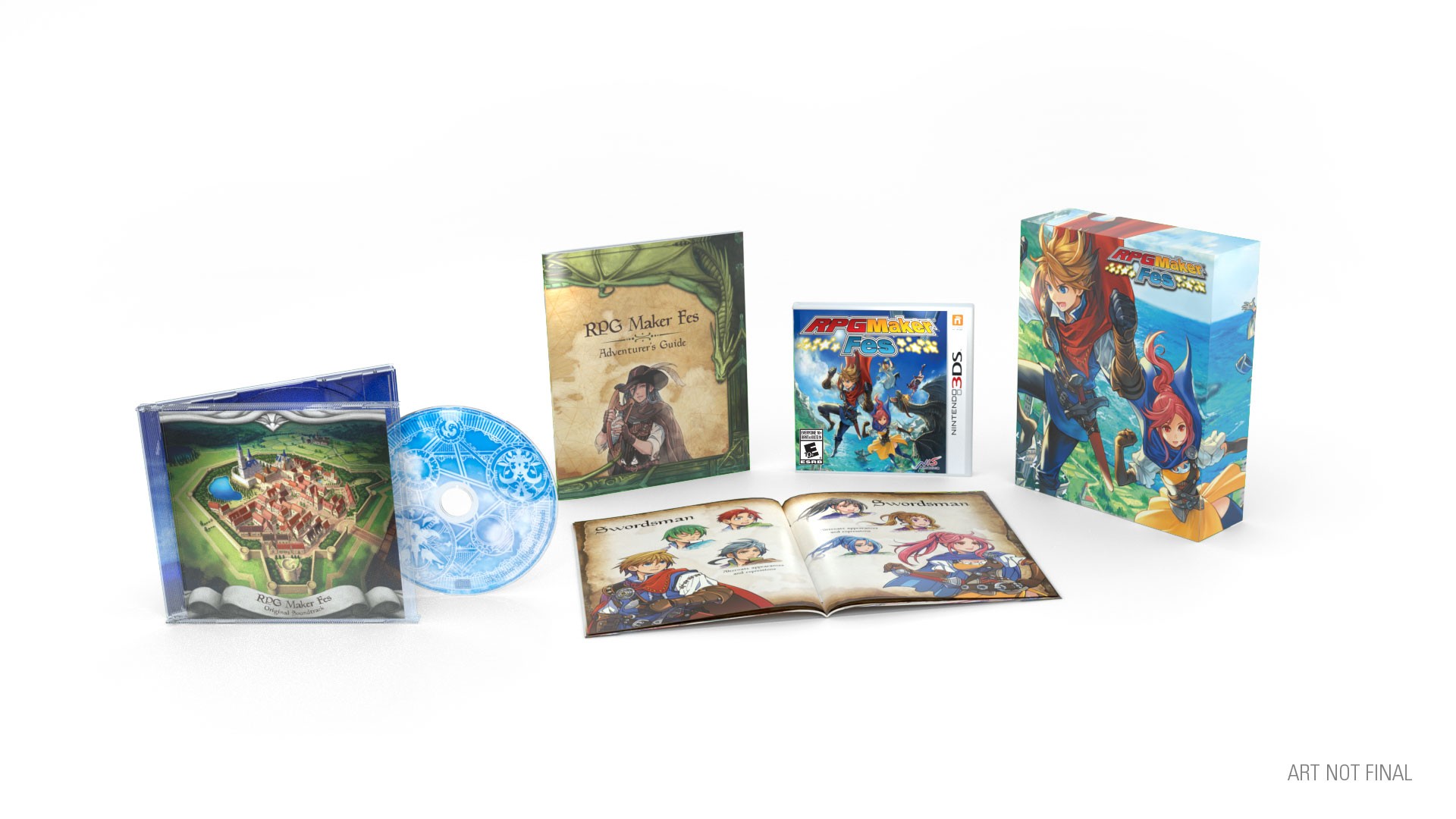 News about RPG Maker Fes continues to stroll in. Having just announced the title for the west, NIS America has now revealed the RPG Maker Fes Limited Edition. The special package comes with a copy of the game, Collector's Box, 36-page softcover art book, and one-disc original soundtrack.
Pre-orders are open here. It'll cost $49.99.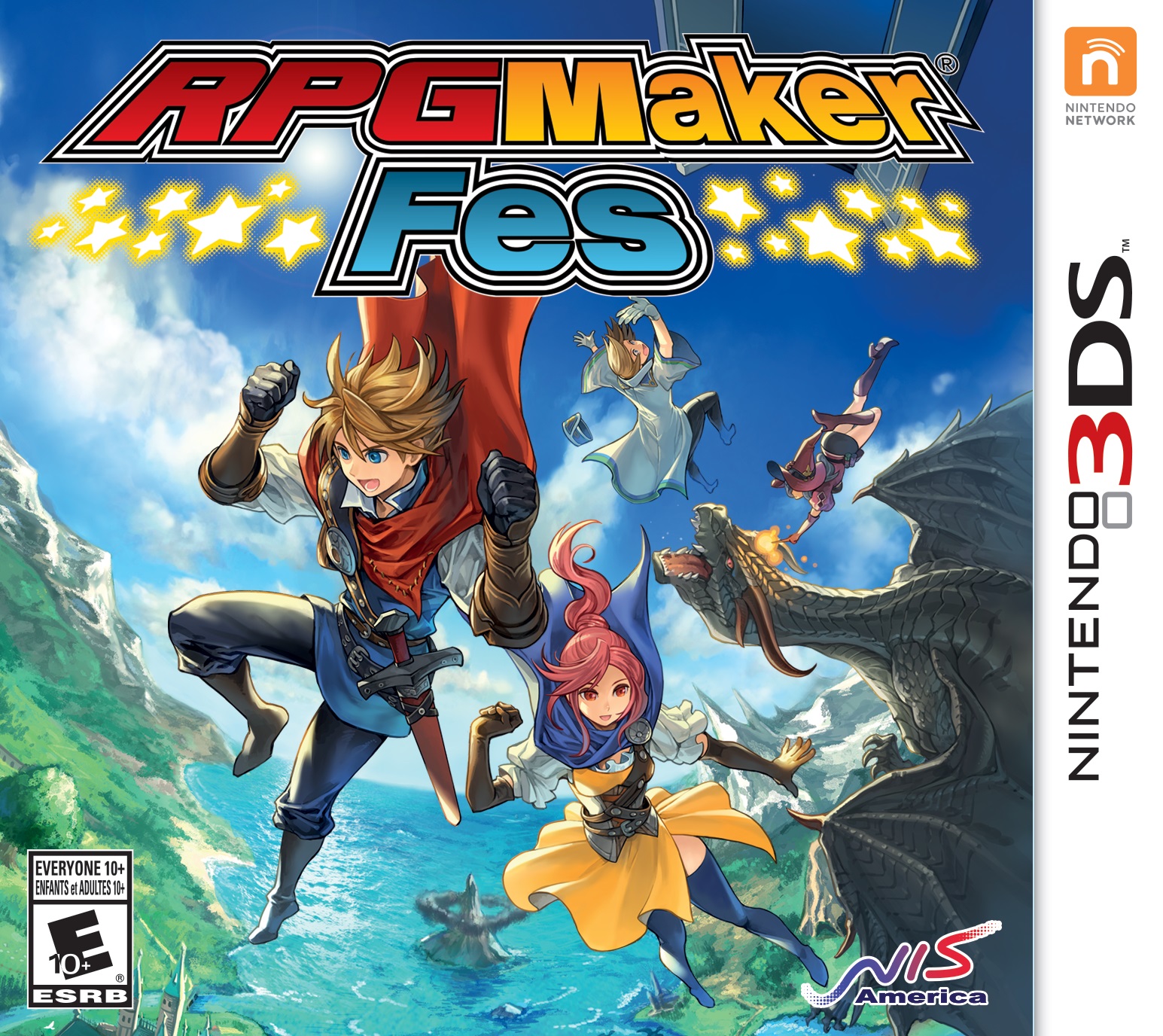 NIS America has released the boxart, trailer, and fact sheet for RPG Maker Fes following today's localization announcement. We have all of that content rounded up here in the post.