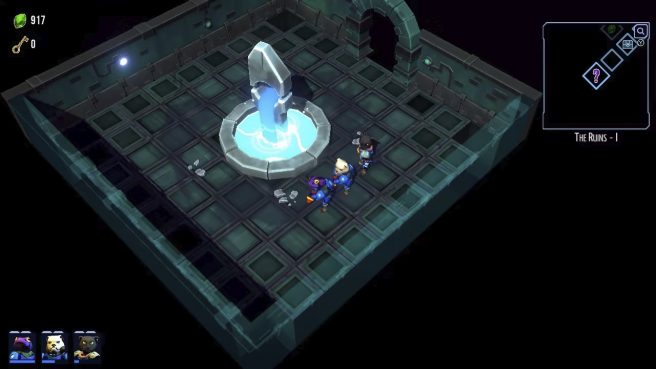 Ruin Raiders, a turn-based tactical roguelike, is about to make its debut on Switch and we now have quite a bit of gameplay. A video provides nearly a half hour of footage.
Here's an overview of the game:
Ruin Raiders is a turn-based tactical roguelike where you command customizable squads on a one-way journey into the ruins of an ancient civilization.

Ruin Raiders is a turn-based tactical roguelike where you guide squads on a mission to explore an ancient, ever-shifting civilization. Explore ruins, demon-infested depths, and more while upgrading your raiders with unlockable gear before facing bosses that hide in the abyss.

Key Features

Procedurally Generated and Highly Replayable: You never play the same game twice.
Tactical Combat: Manage military squads in turn-based ground battles on a no-return journey.
100+ Items: Unique weapons, grenades & accessories that you can loot, craft and equip.
Enemies & Bosses: Tons of enemies on each floor plus unique bosses along the way.
Strategic Base: Improve & expand your raider's base to achieve powerful upgrades for your characters.
Unlockable Raider Classes & Abilities: Unlock more races & upgrade your race abilities to deepen yourself further into the ruins.
Upgradeable Weapons and Units: Craft your own equipment and level-up your raiders.
Have a look at the Ruin Raiders gameplay in the video below.
Ruin Raiders will be sold digitally for Switch via the eShop starting on October 14. Visit the official site here.
Leave a Reply