Rumor: Another toy maker hints at a new Sonic racing game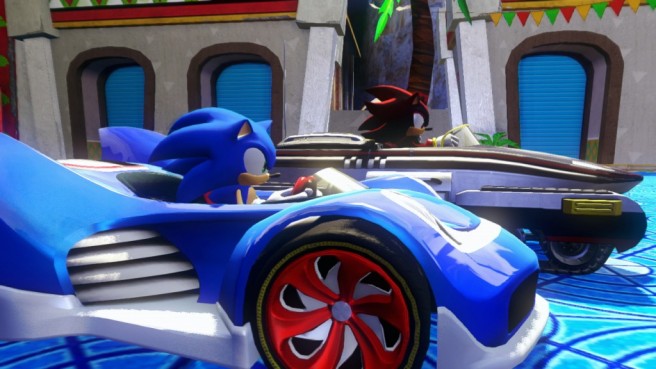 Toy maker Zappies recently claimed that a new Sonic racing game is happening. Now Diamond Select Toys has also hinted that something is in the works.
Diamond Select Toys had a lineup of Sonic toys on display at the New York Toy Fair this weekend. In an interview with Pixel Dan, the company said, "There are some minifigures […] some come with diorama pieces you're going to build a race track from the game…"
Rumors of a new Sonic racer have persisted over the past month. After a Sumo Digital slide presentation leaked mentioning an unannounced karting game based on an "established global IP", the first conclusion people jumped to is that it's related to Sonic. However, SEGA denied the existence a new Sonic & All-Stars Racing Transformed title shortly after. That hasn't stopped the speculation, especially with toy makers hinting at something coming this year.
Leave a Reply