Rumor: Toy maker says a new Sonic racer is due out this year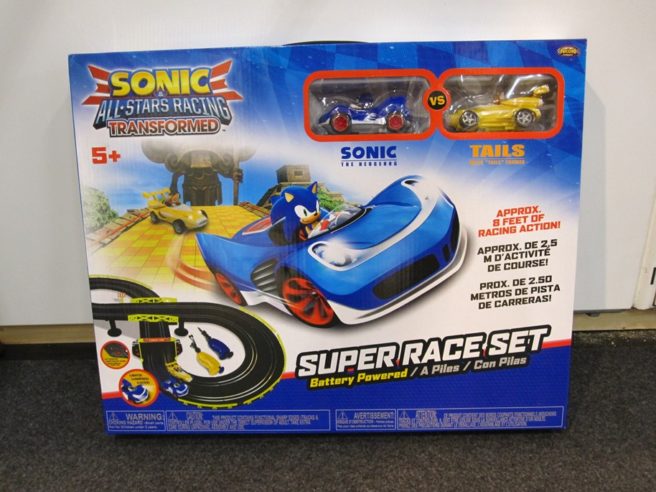 The Spielwarenmesse toy fair in Germany just wrapped up. Toy maker Zappies was present at the event, and has put out an interesting claim about Sonic.
Spindash heard from Zappies at the convention that a third Sonic racing game is on the way. Not only that, but it's apparently launching this year.
If Zappies is correct, it wouldn't be completely out of the ordinary for a "leak" like this to happen. Zappies was actually responsible for many Sonic & All-Stars Racing Transformed toys that released a few years ago. It's worth noting that their booth hosted many of the original toys from that game which are no longer in production. Apparently, they were brought to Spielwarenmesse as placeholders to give some retailers an idea as to what the new game and toys will look like.
This rumor comes at a bit of an interesting time. A slide from a Sumo Digital presentation supposedly leaked last week, showing upcoming projects. One game listed was a karting game based on an "established global IP". The first thought everyone had on their minds was a possible Sonic & All-Stars Racing Transformed sequel, but SEGA quickly ended that speculation.
Perhaps it's still possible that a new Sonic racing game is on the way – it just won't be from Sumo Digital or something completely different from Sonic & All-Stars Racing Transformed. Or maybe Zappies is mistaken. If there is something in the works, we would probably hear about it at SXSW.
Leave a Reply