Rumor: Bandai Namco working on several NX games, Smash Bros. a launch title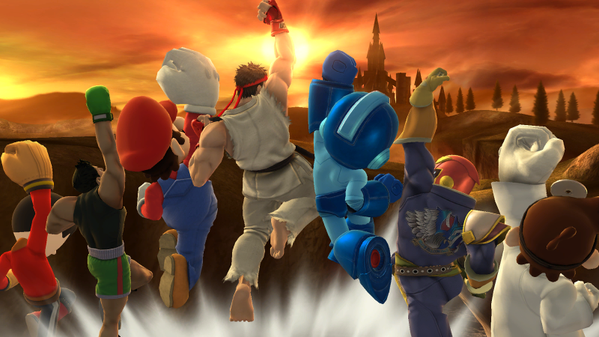 Rumors about the NX continue to persist. This time, analyst and consultant Dr. Serkan Toto has made bold claims regarding Bandai Namco. The publisher is supposedly working on a number of titles for the system, including Smash Bros. – which will apparently be a launch game. Given that Smash Bros. just came out on two systems a little over a year ago, a port would be more probable than an entirely new entry.
Toto isn't sure about any dates. In terms of where the information comes from, he's connected to a number of industry sources, though it remains to be seen if this speculation will pan out in the end.
Toto wrote on Twitter:
Bandai Namco is currently developing several NX titles. Smash Bros is planned to be a launch title. I am not sure about the date – yet ;).

— Dr. Serkan Toto (@serkantoto) January 28, 2016
To follow up on my last tweet: I haven't heard if it's a completely new (numbered) Smash Bros or not. Otherwise, source situation is solid.

— Dr. Serkan Toto (@serkantoto) January 28, 2016
@AutomaticZen Can't say (sorry), but the source situation is very solid. Otherwise I wouldn't have tweeted.

— Dr. Serkan Toto (@serkantoto) January 28, 2016
@DaliDimovski Not quite my own reveals, but thanks. About the source situation I can't really talk, but it's solid.

— Dr. Serkan Toto (@serkantoto) January 28, 2016
Leave a Reply