Rumor: Method uncovered to access NES Golf on Switch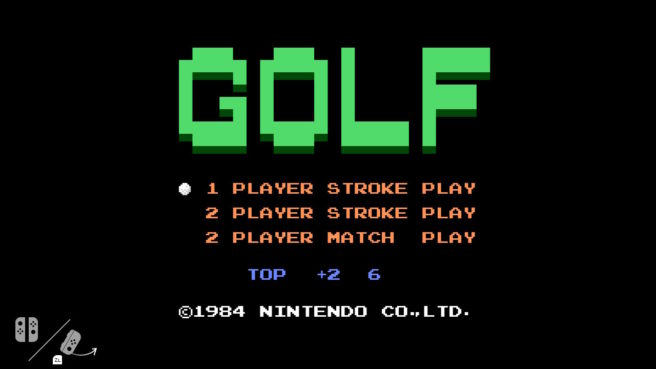 Some interesting news came about earlier in the summer when it was discovered that Switch systems come with a built-in emulator. Things became even more interesting when fans learned that the NES version of Golf is hidden away within the system's firmware. An unlock method has allegedly been discovered, but unfortunately, it sounds like most users are going to be left out until 2018.
Above all else, Switch's cached network time needs to be set to July 11, the day that late Nintendo president Satoru Iwata passed away. This means if you've connected your Switch to the internet at all, you're out of luck since there is no way to revert back to July 11. The date variable for NES Golf only references Switch's internal, user-specified date if the system has not been connected to the internet.
The next piece of important information is the firmware version. Thus far, we've only seen concrete reports that NES Golf can be accessed on version 1.0.0.
Assuming you've met the above criteria, both Joy-Con controllers need to be detached. When on Switch's Home Menu, you then need to make a motion similar to what Iwata used to display during Nintendo Directs. Apparently, Golf boots up from there.
Here's a supposed look at Golf running on Switch:
And a recap of steps from Switchbrew:
Both Joy-Cons must be detached from the system.
The same motion checks for both Joy-Cons must pass, at the same time. The motion seems to be a reference to this. Hold the Joy-Cons pointing forwards/downwards, then move Joy-Cons to a vertical position, and hold it there for a bit. The Joy-Con grip can be used for this.
The month+day must match the date of Iwata's death: July 11. The loaded date originates from network-time-sync'd time, regardless of whether the user has it enabled or not. When the system was never connected to the Internet, it comes from the user-specified date instead.
The output from a certain function must return 0, 1, or 2. On one system this was tested with, this check would pass.
Lastly a nsam cmd is used. Probably to verify that the title is installed?
We've started to see some videos and pictures surface today, but we're still slightly skeptical. If we have anything else to share about the situation, we'll let you know.
Leave a Reply