Rumor: Metroid Prime remaster heading to Switch this holiday, Metroid Prime 2 and 3 to follow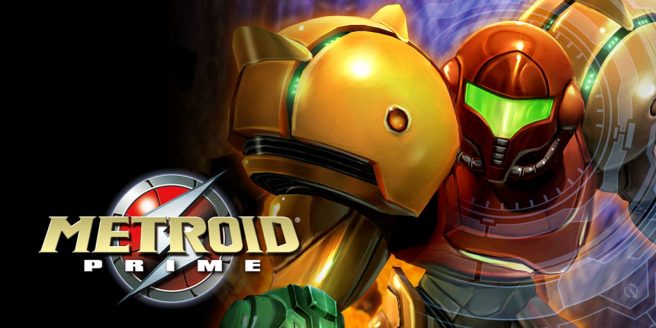 According to Giant Bomb's Jeff Grubb, who has a track record of leaking gaming news, a remastered version of Metroid Prime will be released on Switch this holiday. Additionally, Metroid Prime 2 and 3 will be appearing on the system at a later date as well.
Grubb shared what he's heard about previous Metroid Prime games for Switch during his "Game Mess Mornings" show today. He started out by sharing the following:
"I can say that I've been told pretty definitively that Metroid Prime Remastered is going to be one of their big holiday games. In the past this is something I've heard is in the works, they've had things happening with that game. Now it's like I've been told that their plans are to release that game this holiday, I think almost certainly to line up with the 20th anniversary in November. That's happening and they need to tell us when that release date is."
As for Metroid Prime 2 and Metroid Prime 3, while those are also planned, they'll apparently be made available separately, and it's unclear when they would launch. Grubb indicates that the first entry in the series is the title that is getting the biggest overhaul.
Grubb stated:
"The other scoop here is that those games are also coming. They're also pretty much done it sounds like, but Nintendo being Nintendo is going to hold on to them and will likely drop them later along the road. However Nintendo decides and what order to release their games, they are going to do that. But they are going to do it separately it sounds like. And Metroid Prime 1, my understanding is that's getting the big remaster treatment, and then Metroid Prime 2 and Metroid Prime 3 are sort of getting – they'll probably get like updated controls and things like that – but they're not getting quite the same overhaul that Metroid Prime 1 is getting.
Rumors of previous Metroid Prime entries appearing on Switch have come about here and there over the years. However, the original speculated indicated that Nintendo would be putting Metroid Prime Trilogy on the console at once. Having different titles launch at different dates, and in remastered form, is new here – along with the claim that Metroid Prime 1 specifically is due out this holiday.
Leave a Reply