Rumor: New Super Mario Bros. U coming to Switch with New Super Luigi U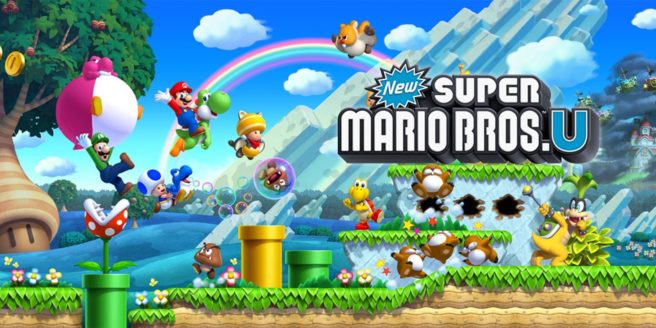 Over the past year, we've seen Nintendo bring over quite a few Wii U titles to Switch. Mario Kart 8, Donkey Kong Country: Tropical Freeze, and Hyrule Warriors are among the lineup of games that have made the transition.
Comicbook.com today reports that New Super Mario Bros. U will be the next release moving over from Wii U to Switch. There have been apparent rumblings regarding a port prior to E3 2018, and the site's sources connected to Nintendo of Europe indicate that it will be happening. These sources supposedly provided correct information about Mario + Rabbids Kingdom Battle in the past.
Aside from New Super Mario Bros. U, the package will also contain the New Super Luigi U add-on as well. Some other new content could be included as well.
A final name has yet to be decided, but one possibility is New Super Mario Bros. U Deluxe. It could be an internal placeholder, though that title would be a throwback to Super Mario Bros. Deluxe on the Game Boy Color.
If the port is happening, it could arrive as early as this year.
Leave a Reply